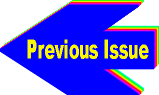 21st Century Wellness eLetter™
21st Century Wellness eLetter™ .. Complementary Healing eGuide™ .. Wellness eJournal™
CompWellness Network Members List .. Resources with Links .. Products .. CompWellness Home Page
Notices: Disclaimer, Copyright © 1997-2012, CompWellness Network, Fairfield NJ USA, Colorado Non-Profit, Trade Names, Cross-Linkages, Acknowledgments, Additional Resources and Members
21st Century Wellness eLetter Issues Listing
Contents

Membership: Another Free Offer
The first five to find our FREE OFFER in the web pages referenced below will received a free one-year Membership, currently worth $36. Read through the articles online now and earn your free Membership, as well as enjoy the many benefits.
The benefits can be found at CompWellness.biz/join.htm.

Editorial: Mangled Care, Kenton H Johnson, Executive Director, 2012 CompWellness Legacy Site
In the shadow of conventional managed care systems becoming mangled care systems is a small yet hot fire, burning brightly for a few US citizens and dimly for the rest. Complementary healthcare - using mainstream alternative, traditional and conventional healthcare methods - does a better job overall, can save our troubled healthcare system from collapse, and can allow a truly universal healthcare system.
Employers, government, health insurance companies and powerful interests have made the decisions about healthcare for us, and have created economic restrictions to non-conventional forms of healthcare and wellness.
It is time for us to stand up for our health and wellness, by demanding a full range of healthcare - complementary - from our employers and governments. Please voice your opinion in the most powerful manner possible.
Send your editorial to Info@CompWellness.biz


We are using some of the new chapters from the soon-to-be-printed Complementary Healing Guide in the New Orleans area to update our online Complementary Healing eGuide. See the NEW chapters as they appear, and those marked Updated as they are modified.
See www.CompWellness.biz/eGuide/Index.htm#TOC

Women have been supporting other women during the natural process of labor and birth since the beginning of time. Today, a professional who provides one-on-one support for women during pregnancy, labor and the postpartum period can have many names: Doula, Monitrice, Labor Companion, Childbirth Assistant or Midwife. They all imply a slightly different scope of practice, depending on the experience and education of the care provider.
See www.CompWellness.biz/eGuide/birthing.htm

eGuide: Emotional Freedom Techniques
Emotional Freedom Techniques™ (EFT™), were developed by Gary Craig and evolved from Roger Callahan's Thought Field Therapy (TFT - see updated chapter). EFT is a rapidly growing therapeutic intervention used by thousands of people throughout the world.
See www.CompWellness.biz/eGuide/eft.htm

Over four million Mineral Body Wraps have been administered successfully to the public for the last three decades. This technology is best known for providing immediate inch loss. The body is wrapped in soft, porous bandages, soaked in food-grade minerals. Toxins and excess lipids are drawn from the adipose (fat) tissue and removed through the lymphatic system.
See www.CompWellness.biz/eGuide/minbdywp.htm

Holistic Nurses are skilled professionals who demonstrate their expertise in a variety of roles and activities. They regard nursing as an art and science that has a primary purpose to nurture others through service toward an inherent wholeness. They view disease and distress as opportunities for increased awareness of the interconnectedness of body, mind and spirit. They encourage people to assume personal responsibility for wellness in a way that honors that connection.
See www.CompWellness.biz/eGuide/nursing.htm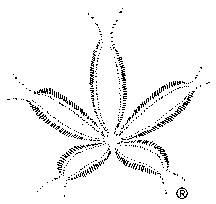 Ortho-Bionomy is a gentle, non-invasive form of body therapy that is highly effective in working with chronic stress, injuries and problems associated with postural imbalances. It is gentle and safe to use even in cases of acute injury and severe pain.
See www.CompWellness.biz/eGuide/orthobio.htm

Healing Retreats are times to Relax, Rest and Restore.
See www.CompWellness.biz/eGuide/retreats.htm

Shamanic Healing techniques focus on the energy field that envelopes the physical body. For tens of thousands of years, shamans have understood that these "luminous bodies" contain the blueprints of our lives - our health, our aging, our death.
See www.CompWellness.biz/eGuide/shamnism.htm

Shiatsu is a Japanese healing art deeply rooted in the philosophy and practices of Traditional Chinese Medicine. Incorporating therapeutic massage of Japan, and more recently embracing its original focus of meditation and self healing, Shiatsu is a balance - a dance - between practitioner and receiver, in which the healing power of both build upon each other to clear and balance the vital life force known a Qi.
See www.CompWellness.biz/eGuide/shiatsu.htm

Sound Therapy is an innovative program of sound stimulation, audio-vocal activities and consultation. It has been used throughout the world for over fifty years and is described in the best selling book, The Mozart Effect. While anyone can benefit, it is of special interest to families and children with developmental delays, autism, PDD, Asperger's, attention deficit disorder and some types of learning problems.
See www.CompWellness.biz/eGuide/sound.htm

Unlike salon day spas, Therapeutic Day Spas promote physical, spiritual and emotional well-being in a quiet, serene setting.
See www.CompWellness.biz/eGuide/thrdyspa.htm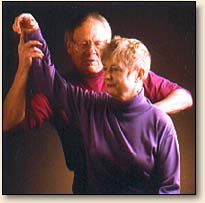 Zero Balancing® is a hands-on bodywork system designed to align the energy body with the physical structure. Simple yet powerful, it focuses on the whole person, incorporating Eastern concepts of energy and healing to promote balance.
See www.CompWellness.biz/eGuide/zerobal.htm

Q&A: Search Engine Hints - Words and Names in Quotes
Most Internet and website search engines will honor quotation marks to combine words into a unique set to home in on proper names or specific phrases.
For example: "CompWellness Network" - both a phrase and a proper name - will find only the two words together in that order versus all occurrences of Complementary or Wellness in any order or combination. An AltaVista.com search with the quotes yields 208 meaningful results, whereas the same search without the quotes yields more than 100,000 very mixed results.
Last week, someone searched for thought field therapy on our site and found 154 results. However, "Thought Field Therapy" produces the 12 results probably desired. Try names of companies, associations, friends or yourself to see what you find.
CompWellness Site Search Engine: from our home page - or on all other pages with a vertical bar - enter key word in the Search this Site box under the email graphic. This produces a simple search. Clicking on the Advanced Search link in the Search Results, gives you more options. Try it; you'll like it!
See www.CompWellness.biz/index.htm#Search

Q&A: How to Find a Practitioner or Business
Looking for a Complementary Healthcare Practitioner? Check out our simple steps to finding the Practitioner(s) you need. Members may also call us directly:
See www.CompWellness.biz/howtofp.htm

Announcements: Major Events, Send press releases to Info@CompWellness.biz
Announcements of major national and world Complementary healthcare and wellness events are welcomed, especially those that are reasonably priced or complimentary.
See www.CompWellness.biz/eLetter/2000/0831.htm#Ann

Announcements: Diploma Course in Integrative Aromatherapy, Laraine Kyle, RN, MSN, CS, CMT, Institute of Integrative Aromatherapy
October 14-15, November 18-19, December 9-10, January 13-14, 2001, February 10-11, 2001, Boulder CO - registration is underway for a the five-part Diploma Course. The interactive course is taught by Laraine Kyle, RN,MSN,CS,CMT Co-Director, and include in-depth study of a minimum of 50 essential oils, with skillful methods of use for a broad range of physical, emotional and spiritual conditions, for all aspects of life. Email or call (303)545-2002 or (888)282-2002.
See www.aroma-rn.com/content.htm

Announcements: First International Conference "World Man and Nature in the New Millennium", Anna Pecheva, Hanlin Academy (Stanford University)
November 27-29, Donghaidao, Zhanjiang city, Guangdong province, China - humanity has entered into the new millennium with the hope that the 21st century will become a different epoch. Even before the ending of the past millennial cycle, the world's leading scientists had determined numerous coincidences in the teachings of the ancient sages and the conclusions of the modern scientific experiments. This has changed some understandings on the connections between Man and Nature.
Email author or Halin_Academy@altavista.com.

Announcements: World Reiki Weekend, Ravinder Raj
January 5-7, 2001, New Delhi, India - a world-wide gathering of Reiki practitioners and others interested in Reiki will be hosted by Reiki Master/Teachers William Rand, Walter Luebeck and Frank Arjave Petter, each teaching an interesting form of Reiki, based on traditional Usui Reiki. Email or call + 46 33 141748 (Sweden).

Announcements: Dolphins, Mayan Ruins and the Rainforest, Linda M. LaFlamme, MS, Executive Director, International Association of Reiki Professionals
January 15-21, 2001, Belize - enjoy the tropical paradise, ancient treasures and healing experiences. Reiki members and non-Reiki folks are absolutely invited. Included seminars of interest to everyone are "Dolphins and Healing" followed by a meditation, "The Human/Dolphin Relationship," and "The Rainforest and Herbal Medicine." There will also be will be a Reiki/Dolphin experience, a Reiki group meditation at the Mayan site of Tikal, a Reiki Share opportunity, and a Reiki Roundtable. In addition, there will be an opportunity for other attendees to share info about other modalities that they may practice.
Looks like a great way to get away in the winter and deepen your healing and spiritual experience. Email or call (781)729-3530 (Boston).
Travel: Visit Denver and Colorado, Josephine Hehnke, MBA, Go-with-Jo Travel
Visit the Denver Area then Colorado - superior business and vacation facilities as well as wonderful practitioners. Make arrangements two-three weeks in advance for the best rates. She also specializes in London and the United Kingdom. Phone 1-888-GO-with-Jo
See www.CompWellness.biz/eGuide/travel.htm

Please forward this newsletter to Friends and Associates
ONE-CLICK REGISTER for your FREE, monthly 21st Century Wellness eLetter summarizing New eJournal articles and eGuide Chapters

21st Century Wellness eLetter™ .. Complementary Healing eGuide™ .. Wellness eJournal™
CompWellness Network Members List .. Resources with Links .. Products .. CompWellness Home Page
21st Century Wellness eLetter Issues Listing
Notices: Disclaimer, Copyright © 1997-2012, CompWellness Network, Fairfield NJ USA, Colorado Non-Profit, Trade Names, Cross-Linkages, Acknowledgments, Additional Resources and Members
You are wise and generous to visit our Members and Sponsors <<< Click here or the following Sponsors:
Make your face fresh, young, strong, healthy & more beautiful every day .. Denver's Bio-Cranial/Chiropractic Leader .. Bio SuperFood Headquarters .. Save on Amazon's New & Used Consumer Products

Visitors since 5/1/1999.

*Our 1-302-586-8665 health information service is free for the first 5 minutes, then 99 cents per minute on major credit card*

Please report all errors to the CompWellness WebMaster. Thank you.