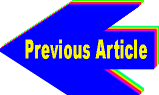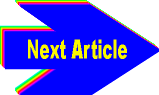 Wellness eJournal™
21st Century Wellness eLetter™ .. Complementary Healing eGuide ™ .. Wellness eJournal™
CompWellness Network Members List .. Resources with Links .. Products .. CompWellness Home Page
Notices: Disclaimer, Copyright © 2000-2012, CompWellness Network, Fairfield NJ USA, Colorado Non-Profit, Trade Names, Cross-Linkages, Acknowledgments, Additional Resources and Members
Wellness eJournal Articles Listing
Wellness:
Simple Herb Gardening – May 15, 2000
by 2012 CompWellness Legacy Site
We are well into spring and many plants are flowering and growing. In our interest for health, wellness and self-sufficiency, why not grow some basic medicinal herbs for your enjoyment and your "medicine" chest? We've selected a dozen herbs for you to easily grow this season and two more to start growing for later.
Herbology
Herbology, is a powerful way to develop and maintain wellness. One of our Herbology article's contributors is Steven Foster. In the "Foreward" to his book, Herbs for Your Health, Mark Blumenthal, Editor, HerbalGram, wrote, "The World Health Organization (WHO) recognizes that herb use is increasing; it estimates that about 80 percent of the world's population still depends on traditional medicine for primary healthcare, and every form of traditional medicine uses herbs. In most countries, herbs are not "alternative" or "unconventional," but integral to the dominant healthcare system. ... As the herb movement grows, products proliferate, and millions of Americans turn to them for healthcare and self-care."
Developing our own understanding of medicinal herbs can be accelerated by raising a few of our own. This creates the hands-on experience that is so important to learning, and increasing our comfort level with strange sounding herbs such as St John's wort -- actually a soft and lively plant that helps depression by just looking at and touching it. Raising herbs may be a fun and effective way to introduce the plants and concepts to hesitant family members, from very young to seniors.
The Herbs
The herbs we've selected are the easiest to grow, are highly effective and are referenced in our work-in-progress, the Complementary First Aid Table. We used the information in this table to create the eJournal article, "Herbology."
We've listed the herbs in the following table, from the fastest- to the slowest-growing herb. (You can highlight and copy this table into Microsoft Word – and perhaps other word processors – then sort on any column you'd like.).
Herb

Seed Germination (days)*

Light*


(see section below)

Water*


(see section below)

Notes*

Uses**

Hyssop

7-10

Full/Part

Dry

Reduce inflammation, pain

Plantain

7-10

Full/Part

Moist

Bites, burns

Licorice

10

Full

Moist

Soak seeds before planting

Arthritis, bronchitis, cold Sores, expectorant, PMS, cough, ulcers

Chamomile

10-12

Full

Dry

Hard to transplant

Relaxation, rough skin

Horehound, White

10-12

Full

Dry

Long roots - transplant carefully

Coughs

Calendula (pot marigold)

10-14

Full/part

Moist

Burns, cuts, abrasions

Yarrow

10-14

Full

Dry

Infection, bleeding, cold, flu, fever, PMS

Echinacea

10-20

Full

Dry

Colds, flu, burns, cuts, abrasions

Peppermint

10-20

Full/Part

Moist

Nausea, digestion

Valerian

up to 21

Full/Part

Moist

Tranquilizer

Thyme

15-30

Full/Part

Dry

Cough, congestion

St John's wort

20-30

Full

Dry

Depression, inflammatory pain

Arnica

25-30 up to 2 years

Full

Moist

Reduce inflammation, pain

Aloe Vera

Months from seeds

Part(potted)
Full

Dry, very

Best to root from young plants

Bites, burns
*From Herbs: An Illustrated Encyclopedia, by Kathi Keville.
**From Complementary First Aid Table – Working, as summarized for herbs in our "Herbology" article.
If you have the time and the space, you might like to add more "kitchen" herbs – many of which can be used medicinally. Consider Basil, Marjoram, Spearmint and Cilantro (Coriander) – great, "fresh from the garden." You might also have some fun with small vegetables such as Chives, Green Onions, Cherry Tomatoes and Radishes. The seed packets will give you the germination time and requirements for sun, water and soil, as well as other important information.
Light
In the table, Full means that your herb sees the sun most of the day; Part means that it is shaded part of the day by other plants or structures, or may have no direct sun, but strong reflection from light structures. (If you could take a decent picture of the ground area without a flash, it will probably work for the herbs needing Full/Part light.) These herbs love sun, except Aloe Vera when in a small pot – does not like direct sun.
We started our herbs under 4-foot fluorescent lights. One was a wide-spectrum light, designed for plants. This arrangement can be used all year, but we moved the plants to different sized pots in the bay window and outside as soon as we could. Note: when using lights indoors, make sure you have about 20 Watts of light per square foot. This equates to placing your plants 6-12" away from two 4-foot fluorescent lights.
Water and Drainage
Though some like a drier soil, they must all be watered well, not only to keep them alive, but to bring out the best of their medicinal value. Those marked Dry should be allowed to dry out between waterings. You will need to gauge your watering frequencies based on your climate and the looks of the plants.
In all cases, herbs need to be well drained – too much water can cause root rot. Do not let them sit in pools of water, except for a small amount in the tray under potted herbs.
If container gardening, make sure that there is at least one drainage hole in the container. If several pots are held in a larger container, make sure it has drainage holes or a couple of inches of gravel on the bottom.
Placement
Obviously, a sunny location is best – windowsill or shelf under a south-facing window, a bay window, flower box or garden. Not much area is needed. Well-drained pots work well, indoors and out, and allow you to move them according to the weather and the changing sun angles.
Containers
The ground is the easiest place to grow your herbs, but if you are like us – in a cooler climate – you will want to bring in your herbs when it might snow or hail. This way you can see, harvest and use fresh herbs all year around. We especially like to have immediate access to our herbs in our kitchen for cooking, preparation, drying and the pure enjoyment of watching them grow. Alos, they add a wonderful fragrance to the room.
Another advantage of container gardens is you can start your plants in the winter under lights, as described above. Many herbs do not like to be transplanted and some will die, so start your herbs in the containers you will keep them in throughout the year, even if they look a little lonely as they sprout.
Harvesting and Use
We prefer our herbs raw, with food or in tea, but some work better in creams or dried, especially when you are in a hurry or away from your garden.
We will write another article or two about harvesting and processing these particular herbs – stay tuned. In the meantime you can find some basics in the previous article mentioned above, the second part of "More on Herbs – How to Make Herbal Remedies," as well as more extensive information in our article, "Herbology" and Herbs: An Illustrated Encyclopedia, both listed below.
Resources
Seeds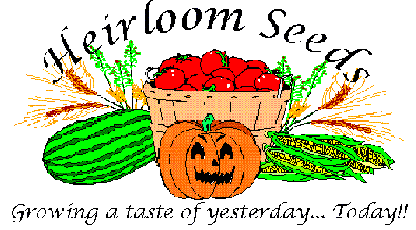 Well-prepared, non-hybrid seeds are important, though may not be easily found. Non-hybrid seeds produce seeds that can be used for additional crops because hybrid breeding produces plants that are essentially sterile. Your local nursery is a good source, as is Heirloom Seeds.
We used Heirloom Seeds' Medicinal Herb Package of 16 non-hybrid herbs to start our indoor garden last January. The package does not have Licorice, Peppermint, Arnica or Aloe Vera, but it has eight others not listed above. For about $28, we were sent the seed packets in two sealed plastic pouches, the list and instructions (which you can read online), as well as the handy 32-page booklet, Natural and Herbal Family Remedies. This works out to $1.75 per herb, about what we pay for unknown-quality seeds around town – without the $3.95 booklet!
Reading
Please answer the question, "How does your garden grown?" Our associated Discussion Group would be a great place to have your questions answered, trade tips and let the rest of us know about your successes.
Enjoy!

Please forward this article to Friends and Associates
ONE-CLICK REGISTER for your FREE, monthly 21st Century Wellness eLetter summarizing New eJournal articles and eGuide Chapters

21st Century Wellness eLetter™ .. Complementary Healing eGuide ™ .. Wellness eJournal™
CompWellness Network Members List .. Resources with Links .. Products .. CompWellness Home Page
Notices: Disclaimer, Copyright © 2000-2012, CompWellness Network, Fairfield NJ USA, Colorado Non-Profit, Trade Names, Cross-Linkages, Acknowledgments, Additional Resources and Members
You are wise and generous to visit our Members and Sponsors <<< Click here or the following Sponsors:
Make your face fresh, young, strong, healthy & more beautiful every day .. Denver's Bio-Cranial/Chiropractic Leader .. Bio SuperFood Headquarters .. Save on Amazon's New & Used Consumer Products

Visitors since 5/1/1999.

*Our 1-302-586-8665 health information service is free for the first 5 minutes, then 99 cents per minute on major credit card*

Please report all errors to the CompWellness WebMaster. Thank you.