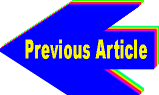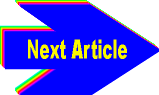 Wellness eJournal™

Year 2000 Healthcare eLetter™ .. Complementary Healing eGuide™ .. Wellness eJournal™
CompWellness Network Members List .. Resources with Links .. Products .. CompWellness Home Page
Notices: Disclaimer, Copyright © 1999-2012, CompWellness Network, Fairfield NJ USA, Colorado Non-Profit, Trade Names, Cross-Linkages, Acknowledgments, Additional Resources and Members
Wellness eJournal Articles Listing


by Kenton H Johnson, Publisher, and Director of 2012 CompWellness Legacy Site
and Josephine Hehnke, Owner of Go-with-Jo Travel

Santa Fe, the capital of New Mexico, is located in the North Central part of the state and supports about 60,000 people in the city and about 120,000 in the metro area. One of the oldest cities in the US, it boasts the oldest continuously-used government building, as well as a church and a home in the US, though St. Augustine FL makes similar claims about the latter two. On the other hand, it is probably one of the most saturated area for art and art galleries in the US, sometimes called "Gallery Heaven" – see a sampling in Exploring, below.

Complementary Healthcare

There are many Complementary Healthcare individual practitioners and some headquarters for major Complementary Healthcare schools. Given the population size, we were not surprised that only a couple of Complementary Healthcare centers can be found in the Santa Fe. However, it has a very strong showing for healthfood stores: three Wild Oats and two independents. Albuquerque, at almost ten times the size and about 60 miles Southwest of Santa Fe, has many more Complementary Healthcare centers. We also visited Taos, a town about one-tenth of Santa Fe, to visit Indian drumming foundation – showing the health benefits of drumming – and discovered an interesting "telecommunity."

International Institute of Chinese Medicine (IICM) and Clinic
IICM was founded in 1984 by Dr. Michael Zeng who came to America from the People's Republic of China, bringing with him an extensive knowledge of Acupuncture and Traditional Chinese Medicine (TCM). Over the past decade, he and his wife, Dr. Nancy Zeng, using their 35 years of experience in TCM and Western Medicine, have established a program in Oriental Medicine largely based on the type of training TCM doctors receive in mainland China. The curriculum addresses all modalities which exist in TCM. IICM is a private, non-profit institute that has graduated over 400 students in 15 years of operation, most of whom have gone on to successful careers in Acupuncture and Oriental Medicine (OM).

The Oriental Medical Philosophy

The health care philosophy at IICM is to treat the whole person, rather than the disease , and to emphasize prevention rather than the cure – the medical philosophy of the orient. Dr. Michael Zeng pointed out the at Acupuncture is only 25% of Oriental Medicine, Counseling is 10%, and Chinese Herbology is 65%!

OM works towards balancing the body, rather than curing a specific symptom, thus creating the conditions of health that allow the body to heal itself. Chinese Herbal prescriptions contain more herbs to move the system in the desired direction, and some herbs to move it the other direction – similar to raising your forearm by flexing your biceps more than you are flexing your triceps.

Its secondary educational objective is to offer a Continuing Education program to encourage the professional development of Acupuncturists and OM doctors by offering diverse and in-depth Advanced Chinese Herbology and Oriental Medicine Studies.

Clinic

IICM provides health care to the community through its Student Clinic and educational seminars. In this way, IICM hopes to contribute to the advancement of the profession and the overall well-being of the community.

A unique offering at IICM is its annual Study Tour to China. Students can earn course credit towards their degree with education at TCM colleges in Beijing, Chengdu, and Harbin. These tours, led by Drs. Zeng, offer special opportunities to students to learn TCM at its vital source.

Acupuncture Anesthesia

Dr. Michael Zeng told us of an under-utilized aspect of Oriental Medicine is Acupuncture for anesthesia. He used Acupuncture Anesthesia in 500 operations in China. The perations required no other anesthesia for 100% of the thyroid and 95% of brain operations. The success rate of using Acupuncture Anesthesia on lower parts of the body – chest, abdomen, etc – decreased the lower on the body the method was applied.

He has performed Acupuncture Anesthesia in only three, minor US operations due to malpractice claim fears by US surgeons. It seems to me that Acupuncture would be perfect for the many kinds of operations that require only a local anesthesia or for the "belly-button" operations using one or two small tubular surgical instruments. As your medical doctor about this options next time you face anesthesia.

Santa Fe has 200 Oriental Medicine practitioners, which is very high compared to Albuquerque with only 30-35 and ten times the population.

Contacts

Santa Fe Campus: PO Box 29988, Santa Fe, NM 87592-9988, (505) 473-5233, (800)377-4561, 102152.3463@compuserve.com. Albuquerque Campus: 4600 Montgomery Blvd. NE 1-1, Albuquerque, NM 87109, (505) 883-5569, (888) 937-4426, panda@thuntek.net. IICM's website is www.thuntek.net/iicm/

The Physicalmind Institute

® and The Method®
"The attainment and maintenance of a uniformly developed body with a sound mind" is the goal of a body conditioning system described decades ago by Joseph Pilates (1881-1967).
We caught Joan Breibart, the founder of this Santa Fe-based international institute for Joseph Pilates' work, by phone the evening before we visited her facilities. She described their phenomenal growth over the last eight years as doubling each year, adding a few thousand teachers to the only 200 that existed in 1991. This was coincident with the rapidly-growing understanding that fitness is a very important part of wellness. She has built a fine network of schools as well as an international referral service for Pilates teachers and studios.
After eight years of intense effort to educate and inform the public about the benefits of bodymind fitness, the Physicalmind Institute feels we are now entering the exciting, effective and far-reaching arena of fitness television. FitTV is a new 24-hour fitness channel created by Fox Network, reaching 10 million homes.
We took a tour of their teacher's studio, in which they also work with local clients. We scanned a small portion of the more than 50 articles written about the Institute since 1991, as well as their professional newsletters and history handout. The materials extolled the benefits of the Pilates method as well as the professionalism of the Institute. Having worked on several marketing communications and media relations projects, we were very impressed.
The Pilates Method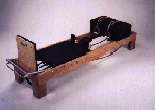 The exercises and equipment developed by Pilates work the deeper muscles to achieve efficient and graceful movement, improve alignment and breathing, and increase body awareness. They deliver simultaneous stretching and strengthening in a non-impact, balanced system of bodymind control that works as well for the seasoned athlete as it does for the injured and sedentary individual. More on the Pilates Method.
The Institute has a worldwide membership of teaching professionals. Contact the Institute for referral to a studio near you. They refer to every qualified teacher in the United States, major cities in Canada including Toronto, Montreal, Vancouver, the majority of countries in Europe, as well as Brazil, Singapore, Australia and South Africa.
The Method's movements and vocabulary as well as the message of "quality vs. quantity" and "less is more" will be reiterated daily to more than 10 million viewers, in a lively, sophisticated, upbeat format that should inspire a noticeable increase in new and committed clients.
Contact
To inquire about a studio in your area, or to obtain information about videos, home-use equipment, teacher training, contact the Physicalmind Institute, 1807 Second Street, Suite 15/16, Santa Fe NM 87505, (505) 988-1990, (800)505-1990, themethod@trail.com, www.the-method.com
One the way back to Colorado, we stopped in Taos to visit All One Tribe Foundation and the historic plaza. We talked to the very-energetic Executive Director, Julia Pyatt. She briefed us on the vision, mission, drums, and the therapeutic value of drumming, as well as the special soft, wide, Velcro-held leather handle for their drums, it can be used and be very beneficial for developmentally-challenged people. They are also planning a Year 2000 drumming event.
Its vision has long been to emphasize the unity of earth-family citizens, while celebrating the beauty of diversity. They recognize the drum as a symbol of this unity, group drumming as a means to experience it, and the drumbeat as a universal, vibrational language which communes with the earth and its creatures. With the purpose of enacting this vision, the All One Tribe Foundation was incorporated 1994, as a non-profit organization, with the mission:
To educate people worldwide about the physical, psychological and spiritual benefits of drumming.
To initiate support and disseminate research which demonstrates the healing effects of drumming.
To promote Unity among diverse cultures, largely through events which use the drum as a universal language.
To support a variety of indigenous world causes in honor of the peoples who gave us the gift of the drum.
The Foundation donates a large percentage of its profits to indigenous world causes, such as the Taos Pueblo Head Start Program and the Taos Pueblo Children's Art Center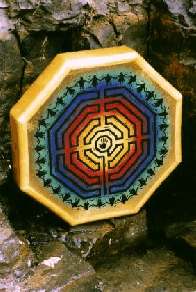 Their drums are reverently handmade by master Native American drummakers from Taos, New Mexico, world famous for fine drum making. The round drum has a maple frame; the octagonal is of aspen. Both are stretched and strung in the traditional way using natural, top-grain rawhide. As a rule, the larger drums have a deeper tone. Each drum carries the signature of one of our talented drummakers. More on their Drums.
In recent years, major articles describing the healing effects of this ancient practice have appeared in newspapers and magazines such as The New York Times, The Yoga Journal, and Newsweek. These and other articles have reported results of studies demonstrating the calming, focusing effect of group drumming sessions upon Alzheimer's patients, emotionally disturbed teens, autistic children and prison and homeless populations. Major corporations such as Motorola, AT&T and Levi Strauss have used drumming with middle management to promote team spirit-building. More on drumming research.
Drumming in the Year 2000
To affirm their visualization for the coming Millennium, people in cities and towns around the world will drum together in unison for the final hours of 1999. As they drum, an affirmation of their collective vision for Unity will be read in every major language of the world.
Originally conceived by the All One Tribe Foundation, participants will drum in shifts to coincide with the midnight hour as it arrives in time zones around the world. On the stroke of midnight, when the year 2000 has arrived everywhere on the planet, there will be one hour of simultaneous drumming. "As we drum, we are one" will be sung in many languages around the world during this intensive, conscious hour.
The organization of this event is happening at a grassroots level, with local groups and individuals organizing independently in their cities and towns. With Internet presence since November of 1996, the event is being coordinated exclusively through the web: regular updates and more on Year 2000 Drumming.
Contact
All One Tribe Foundation, PO Drawer N, Taos, NM 87571, (800)442-DRUM, beat@allonetribe.org, www.allonetribedrum.com/aotfoundation/.
La Plaza Telecommunity
Next door to All One Tribe Foundation is the Community Wellness Council, offering several programs for women and children in the area. Since they were having a staff meeting, we gave them a couple of our Complementary Healing Guides and received a couple of brochures. Noting their email as comwell@LaPlaza.org, we jumped to the conclusion that their website was www.LaPlaza.org. However, the website belongs to a local organization, the La Plaza Telecommunity. It is a very community-oriented website and Internet service, with the mission to improve communication and information sharing in Northern New Mexico by providing our rural tri-cultural communities with:
Access to information technology resources
Education in computer and Internet technology
A virtual library of regional information and resources
Rather than describing its range of services and feel, it would be best for you to simply cruise the website.

Kenton H Johnson directs the Rocky Mountain Region's CompWellness Network trade group, a dynamic organization of healthcare practitioners, practitioner groups and related businesses. He also manages the group's website, CompWellness.biz, compiling and writing articles for the site's online Wellness eJournal, summarizing the articles, his research and recent news in the Year 2000 Healthcare eLetter, and updating the Complementary Healing eGuide's chapters and practitioner listings. He recently formed a cooperative partnership with the Eastern-US based Life Enrichment Network and contributes to its website and National Wellness Yellow Pages.

Exploring Santa Fe,

by Jo Hehnke
"Dos Equis, please" feeling rather decadent ordering a beer at 11:30 am but what the heck, we're on vacation, I thought, on the scenic train from Santa Fe to Lamy, New Mexico. We had arrived in Santa Fe Sunday evening ahead of a snowstorm raging in Colorado.

After checking in at the Sunterra Villas de Santa Fe and discovering to our delight that we had a one bedroom suite, a quick dash to Albertson's was called for to stock up on eggs and potatoes for breakfast the next day.
At our request on Monday morning, the hotel shuttle took us to the Loretto Hotel in time to catch the 9:30 walking tour of the historic downtown area. This superlative tour of the capitol building and many historic buildings and sights by A Foot, ended back at the Loretto when it began snowing heavily. A call to the Villas quickly summoned the hotel shuttle to our rescue.
We met a friend at the hotel who took us to Cordelia's, a nice out-of-the-way restaurant for a leisurely lunch of northern New Mexico cuisine, and were asked the New Mexico state question, "red or green?" We requested to have the chile served on the side so we had control of the spiciness of the dish. Before we finished lunch, the sun had come out and was already melting the snow.
Next was a quick tour of a few of the galleries on Santa Fe's famous Canyon Road (they close at 5 pm): the Canfield Gallery, the Galerie Zuger, and two others displaying the works of Jean-Claude Gaugy and William Vincent. In the historic plaza area, we found Pasqual's – the food was good, and it was fun sitting at the community table and meeting fellow tourists from Taos and California .
Tuesday, after a late breakfast, the hotel shuttle deposited me at the Santa Fe Southern railroad station where we rendezvoused to catch the 11 am departure to Lamy. The train travels South through some very scenic country arriving at Lamy, a town of 100, at 12:30. A local caterer was set up in the train station with frito pies, sandwiches, burritos and chocolate chip cookies. After a quick lunch, we set off to photograph Lamy's two sites listed on the National Historic Registry: a church, which is being renovated by the townspeople on weekends, and a vacant building which at one time served as a brothel and since then off and on as a restaurant.
After returning to town at 3:30 and scouting the city's historic central plaza, we decided on the Anasazi Restaurant for supper. We shared the scallops wrapped in bacon and the mixed grill of grouper and petite filet. The food was excellent but we wanted to do some more exploring of the town and requested a recommendation for dessert, and were directed to the Santacafe just a few blocks further down the street. The service was impeccable, the dessert superb and the ambiance outstanding.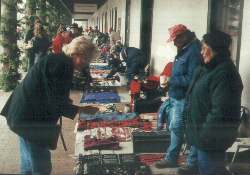 Wednesday, regretfully we had to leave but not before doing some Christmas shopping at the plaza's Palace of the Governors where local Indians – having gone through a careful screening process – sell their wares. We found beautiful gifts for almost all those on our list, then bid a fond farewell to Santa Fe, advising, "We'll be baaaack!"
Note: Other New Mexican sights and info can be found at Santa Fe's Visitors' site, GuestLife New Mexico (santafe@guestlife.com) and About.com's Southwest info base.

Please forward this article to Friends and Associates
ONE-CLICK REGISTER for your FREE, monthly 21st Century Wellness eLetter summarizing New eJournal articles and eGuide Chapters

Year 2000 Healthcare eLetter™ .. Complementary Healing eGuide™ .. Wellness eJournal™
CompWellness Network Members List .. Resources with Links .. Products .. CompWellness Home Page
Notices: Disclaimer, Copyright © 1999-2012, CompWellness Network, Fairfield NJ USA, Colorado Non-Profit, Trade Names, Cross-Linkages, Acknowledgments, Additional Resources and Members
Wellness eJournal Articles Listing
You are wise and generous to visit our Members and Sponsors <<< Click here or the following Sponsors:
Make your face fresh, young, strong, healthy & more beautiful every day .. Denver's Bio-Cranial/Chiropractic Leader .. Bio SuperFood Headquarters .. Save on Amazon's New & Used Consumer Products

Visitors since 5/1/1999.

*Our 1-302-586-8665 health information service is free for the first 5 minutes, then 99 cents per minute on major credit card*

Please report all errors to the CompWellness WebMaster. Thank you.