Find Complementary Wellness Practitioners and Businesses by Modality (first access can take up to 90 seconds):

Sponsor | Acupressure | Acupuncture | Animal Care | Aromatherapy | Associations | Cancer Support | Catering | Centers | Chiropractic | Colon Hydrotherapy | Counseling | Dentistry | Essential Oils | Health Coaching | Healthcare Cost Reduction | Hearing | Hypnotherapy | Magnetic Therapy | Massage Therapy | Medical Intuition | Medicine | Neuroenergetic Release® | Neuromuscular Therapy | Nutrition | Personal Coaching | Products | Psychotherapy | Reflexology | Restaurants | Structural Integration | Supplements | Vision Care

BioAge is Proud to be a CompWellness Member and Sponsor
Click for tutorial on SuperFoods


A Holistic Healing Association
Denver, Colorado | 1-302-586-8665* | Info@CompWellness.biz

Resources

Find a CompWellness Network Practitioner by Modality

Selected Resources for Quick Reference

Associated Bodywork and Massage Professionals: association to provide Bodywork, Massage and Somatic Therapies practitioners with professional services, information, public & regulatory advocacy, and a way to find a local Member
The mission of the American College of Wellness is to enhance the integrity of the Wellness Profession through promoting the professional careers of clinicians, therapists, educators, and trainers via cutting-edge continuing education, conferences, e-newsletters and personal networking.
"American Manual Medical Association: "An innovative and dynamic new National Association for Medical Massage Therapists"
"American Naturopathic Medical Association, founded in 1981, is a nonprofit, scientific, educational, organization, dedicated to exploring new frontiers of mind, body, medicine and health."
"Associated Reflexologists of Colorado was formed in 1992 ... to advance Reflexology as a profession and to assist Reflexologists in becoming more effective through continuing education and sharing in both Reflexology theory and practical techniques."
2012 CompWellness Legacy Site:
Facilitating a full complement of healing modalities, in Metro Denver, the US and beyond, via its Group, Website, Publications and Consultation.

Colorado Association of Psychotherapists
Colorado Association of Psychotherapists is committed to:
Educate the public as to the effectiveness, dependability and affordability of unlicensed psychotherapy.
Protect the public's right to choose from a wide variety of traditional and non-traditional therapeutic approaches.
Promote innovation in the field of psychotherapy.
Provide essential legal, theoretical and practical information and instruction to it members.
Complementary Alternative Medical Association: Georgia non-profit committed to:
Educating the consumer, practitioner and policy-maker about complementary/ alternative medicine with an emphasis on natural healing and health
Advancing the practice of complementary/alternative medicine
Motivating consumers to take charge of their health
Advocating freedom in health care choices.
Care Network: 21st century network hub for health care in the Charlotte, North Carolina region. Our members educate people and provide services for mental, physical, and spiritual health. This holistic virtual community brings healing arts and practices together. Expanding to other cities.
| | |
| --- | --- |
| | Colorado Massage Network (CMN) a group of Massage Therapy centers serving Colorado. Their therapists are all credentialed members of national massage therapy organizations, offering a wide variety of body work and medical massage services. |
| | Medical Wellness Association: promotes and integrates professional development of medical wellness programs, professionals, facilities and services. |
| | Nurse Healer: Mary Catherine Miller, RN - ubiquitous site for education, resources, links, research tools and even webmaster tools |

Link Lists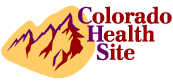 Alternative/Complementary Medicine Library
Site: comprehensive information on 23 Chronic Illnesses, Holistic Therapies, Health Insurance, Pharmaceutical Drugs, Food Safety, Women's issues, Children's issues, General Health Library, their School Health Projects and News Ticker Archive.

To learn more about Complementary Healthcare, additional resources or to find an excellent complementary healthcare practitioner or business in your area, ONE-CLICK REGISTER for our FREE, monthly 21st Century Wellness eLetter summarizing New eJournal articles and eGuide Chapters, THEN email us, or see How to Find Complementary Healthcare Practitioners and Businesses. Copyright © 1997-2012, CompWellness Network, Fairfield NJ USA.

Please forward this list to Friends and Associates
REGISTER for your FREE, monthly 21st Century Wellness eLetter
Home | eGuide | eJournal | eLetter | Members List | Resources | Communications | Speakers Bureau | About Us | Membership | Member Info Ctr


Notices: Disclaimer, Copyright, Trade Names, Cross-Linkages, Acknowledgments, Terms and Conditions of Service, Additional Resources and Members.