!Check – and href=https >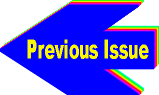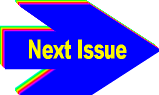 21st Century Wellness eLetter™
21st Century Wellness eLetter™ .. Complementary Healing eGuide™ .. Wellness eJournal™
CompWellness Network Members List .. Resources with Links .. Products .. CompWellness Home Page
Notices: Disclaimer, Copyright © 1997-2012, CompWellness Network, Fairfield NJ USA, Colorado Non-Profit, Trade Names, Cross-Linkages, Acknowledgments, Additional Resources and Members
21st Century Wellness eLetter Issues Listing
Contents
More Wellness Info
Feature Articles
Reviews
Reader Profiles, Q&A, Comments
Healthcare News
Wellness Components – Nutrition: Caffeine and Kids, by 2012 CompWellness Legacy Site
This article may shock you – even anger you. Please understand that no malice in intended, only caution, truth and wellness. Though this article addresses the epidemic of caffeine abuse by children, the problem and denial among adults is equally dangerous. IN the full article, we have quoted many sources and provided the links and emails for them. For balance, we have also listed to a few legally-inadvisable comments minimizing the problems of caffeine use and addiction by children and adults.
The following are the sources for the subsequent information. As you might imagine, we found some duplication between articles. So to make a reasonable collection and flow of information, we have footnoted each paragraph with the abbreviation following the sources name that we use, so you can follow up in the specific sources' website.
Information Sources
"Caffeine," by the Cumberland Mountain Community Service Board (CMCSB), describes caffeine as "a central nervous system stimulant. It is legal and found in many beverages, including coffee, tea, and colas. It is the most widely abused drug in the world. It is used therapeutically to relieve headaches, relieve fatigue, and as a diuretic. ...However, "caffeine shortens sleep time, reduces depth of sleep, increases early dream-state sleep and reduces later dream-state sleep. Caffeine is sometimes substituted for amphetamine street drugs."

In a 1998 Associated Press story from Hannibal MO, "Parents Should Encourage Their Children to Develop Good Nutritional Habits" (APHM – email), "Be prudent about soft drinks, many of which contain caffeine, say Baylor experts. Caffeine can dull the appetite, so children who regularly drink it may be excluding more nutritional foods from their diets."
According to a members-only section page, "Children and the Caffeine Culture," by The Chiropractic Resource Organization (TCRO), "A recent article by Helen Cordes that appeared in The Nation and the Pacific Sun. It describes a younger generation guzzling large quantities of caffeine with little or no attention paid to studies indicating the negative consequences of children's caffeine intake. Ironically, this is occurring at the same time baby boomers have decided caffeine is something they should avoid." The 4-page TCRO article contains important statistics, research data and recommendations on caffeine and youth's caffeine abuse.
From an article in Prevention's Healthy Ideas, "Is Hyperactivity or ADD/ADHD Related to Certain Foods?" by Karen Kaplan, MD, "According to current research, caffeine is the only food substance that acts as a stimulant – in both children and adults. Those who don't seek stimulation should avoid foods and beverages that contain caffeine. No other foods have been proven to cause or reduce 'hyperactivity.' You should remember, however, that chocolate and colas, popular with children and adolescents, are both major sources of caffeine."
According to "Caffeine and Kids: An Unhealthy Mixture," by Health in partnership with WSOC Health Team 9 (H-WSOC), "Their names almost sound like street drugs – Krank2O, Surge, Jolt. Caffeine makes these high-energy drinks popular. Found in tea, coffee and colas, caffeine's a stimulant that affects the central nervous system. It is also one of the most widely used drugs in the world."
"Caffeine, Fat, Sugar and Your Child" (email for KidsHealth.com – KHC), says "sometimes it's difficult to determine the truth about food. TV and magazines tantalize consumers with images of tasty, sugary foods. Your child's doctor may tell you that your child's diet is too high in fat. But what's the truth?" [See the details section in the full article.]
A wonderful assortment of background information has been accumulated in "Caffeine FAQ," by Daniel Owen.
A list of background points is at "ABC's Caffeine" by the Alberta Alcohol and Drug Abuse Commission.
For a list of botanical caffeine sources, see "Plants Containing Caffeine," by the Nova Scotia Department of Education.
The very well-documented book on caffeine, addiction and solutions, "Caffeine Blues," by Stephen A. Cherniske, MS, shows unequivocally that "health experts are most worried about the effects of soft drink consumption on children. After ingesting soft drinks, they may have high blood levels of caffeine for many hours. The cumulative effects derived from consuming soft drinks throughout the day are completely unknown, but it may be no coincidence that cases of hyperactivity and attention deficit disorder (ADD) have grown to epidemic proportions at the same time soft drinks have become the dominant fluid intake for many children."
Cherniske generally documents and supports the material in this article. See our review of this excellent work in the this issue.
Click for full article with 3 pages of details on:
Problem (Statistics, Quantities, Health Issues, Peer Pressure, Addiction, Pregnancy),
Research, Marketing and Solutions.
Distant Voices – Coffee and Pop Industry Spokemen?
It is amazing that some medical practitioners and hospitals are downplaying – in print – the effects of caffeine on adults and children – shades of the tobacco industry cover-up? (They must not be talking to their lawyers about the legal quagmire they have entered.) Though they are likely to biased by some connection with the coffee or pop industries, here are the majority of the references we found:
Places: Virginia Beach, by Kenton H Johnson and Josephine Hehnke
We chose to visit and explore Virginia Beach for three reasons: to introduce our daughter-in-law and grandson to the ocean from which all physical life has sprung, to learn about the area around Chesapeake Bay, and to go someplace we hadn't been. It turned out wonderfully, and the surprises were all very pleasant.
Complementary Healthcare, by Kenton H Johnson
My first visit – and my suggestion for your first stop – was to the Association for Research and Enlightenment (ARE) "is the international headquarters of the work of Edgar Cayce, considered the most documented psychic of all time." My interest in Cayce is his 1,000's of recommendations for health remedies, many formulated and sold today.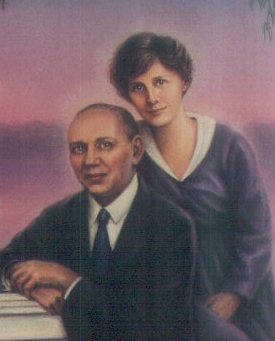 The page, Edgar Cayce (1877-1945) by ARE, reports "Edgar Cayce was born on a farm near Hopkinsville, Kentucky. At an early age he gave evidence of his budding talent – he was able to master his school lessons by sleeping on his books. At the age of twenty-one he developed a gradual throat paralysis which threatened the loss of his voice. When doctors were unable to find a cause for his condition, Cayce entered the same hypnotic sleep that had enabled him to learn his school lessons years before. In that state, he was able to recommend a cure which successfully repaired his throat muscles and restored his voice. It was soon discovered that he could do the same for others.
"Cayce would eventually give over 14,000 readings on more than 10,000 different topics to people all over the world. These readings continue to be researched and written about over half a century after his death and are available to students, writers, researchers, medical professionals, and ARE members the world over.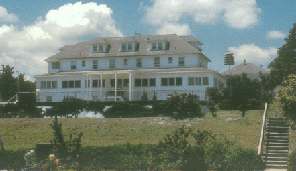 At the same location and phone numbers is the Cayce/Reilly School of Massotherapy (CRSM), Dwight Zieman, Director. I had a nice conversation with Dwight, a graduate of the school. He explained, as also described on their website, "the school exists to provide a holistic learning environment for students of massage therapy. The unique curriculum puts a focus on personal transformation, with the understanding that the only way to truly heal is to be healed. Students are given a sound foundation in basic Swedish-style massage, as developed by Dr Harold J. Reilly and as suggested in the Edgar Cayce readings, as well as a variety of contemporary massage techniques.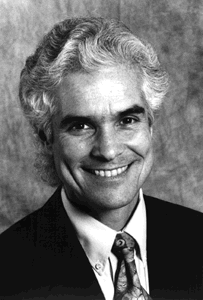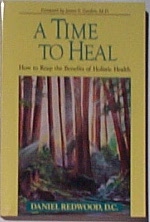 I had a wonderful visit with ARE-recommended practitioner Daniel Redwood, DC (email). He is a Chiropractor, Physician Acupuncturist and writer. His practice also includes Nutritional consultation. Among other works, he has authored A Time to Heal: How to Reap the Benefits of Holistic Health (ARE Press, 1993) and Contemporary Chiropractic (Churchill Livingstone, 1997).
My recommendation for your next stop is close to the beach and is the largest holistic store in the area – The Heritage Store, owned by Tom Johnson. I chatted with staffer Carole Ann Miller, who explained that 30 years ago Tom researched Edward Cayce's readings in the ARE library and developed some of his recommendations into products that Tom now sells.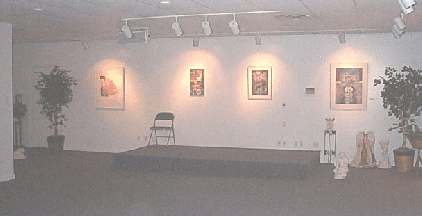 From that time on, the store grew quickly and now has natural foods, a holistic department store, café, bookstore, and in the upper floor, a large holistic health center with Massage, T'ai Chi, Yoga, Meditation, classes and special events.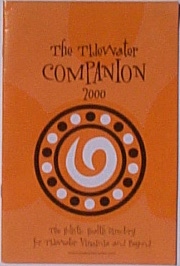 The Tidewater Companion 2000: A Holistic Health Directory and Resource Guide Serving the East Coast of Virginia, by Jus B Community, lists several businesses and practitioners in the area, online and in print.
Ask for a copy at a local healthfood market or holistic bookstore. Click on Jus B Community Contents for other useful resources and information. Contact at (757) 877-8575
On the way back to Baltimore to catch our plane home, we stopped in Williamsburg, where I picked up a small book at the historic – and still operating – print shop, The Apothecary in Eighteenth Century Williamsburg by Thomas K Ford, the late Editor of Colonial Williamsburg publications (PO Box 1776, Williamsburg VA 23187, 757-229-1000). This 40-page book describes the state of the 18th-Century Apothecaries – the pharmacist. The Physicians of the day had "as much as 14 years training and four degrees from Oxford and Cambridge and were naturally not abundant." Also, Physicians considered compounding medicines and surgical operations as undignified. Apothecaries sometimes became Surgeon-Apothecaries, doing all the "menial" work. Training for either modality was usually by apprenticeship, with little classroom education.
Click for full article, including more information and graphics on each place I visited, as well as another healthfood sotrea and a an Internet cafe.
Exploring Virginia Beach, by Jo Hehnke
"The keys are locked in the Tahoe!" Luckily, we were not leaving on our long-anticipated family vacation to Virginia Beach until the next day, so we had time to wait for AAA to rescue us. The entourage – I, Kent, Kent's son Rocky, Rocky's wife Carrie, and their almost two-year-old son Tyler – stayed at the AmeriSuites that night to be closer to the airport, but still had to get up at 3:30 am to catch our 5:30 am departure to Baltimore. Flying into Baltimore allowed us to see more of the sights around Chesapeake Bay.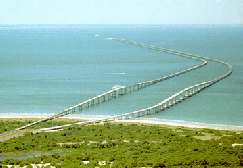 We arrived at Baltimore about 1:00 pm, picked up our rental car, and were on our way. Driving down the Delmarva Peninsula – the East side of the Bay – we crossed the 17.6-mile Chesapeake Bay Bridge Tunnel, one of the "Seven Engineering Wonders of the Modern World." A stop at the gift shop was called for to purchase a few souvenirs then on to Virginia Beach to find the Dolphin Run Condominiums.
The Dolphin Run security guard checked our hot and tired little group in at 8:30 pm. Our unit was beautiful, located on the 13th floor and decorated in an nautical theme with an ocean front balcony – all the units have one. We slept very well that night and awoke to a cooler Mother's Day.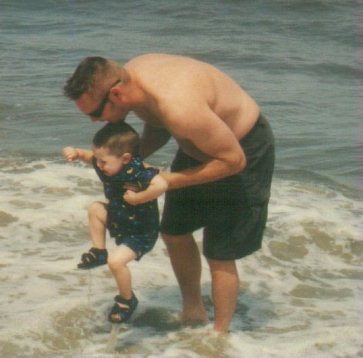 Carrie dipped her toes in the ocean for the first time; Tyler was much more reluctant. We explored a bit of Virginia Beach's three-mile boardwalk that day and ended at the landmark 15th Street Pier for supper. Rocky tried the a soft-shell crab, which were in season.
Monday, we dropped Kent off at the Association for Research and Enlightenment (ARE) founded by Edgar Cayce, while the rest of us drove to Cape Henry and saw both the new and old lighthouses and the Battle of the Capes Memorial.
Tuesday was spent at the Virginia Marine Science Museum learning more about Chesapeake Bay, Virginia Beach and its marine life, including a special presentation on jellyfish. Unfortunately, the Museum closed at 5:00 pm, so we returned the next morning to explore the Owls Creek Marsh Pavilion before departing for the Portsmouth's Childrens Museum. At the Museum, Tyler had a great time with the motorcycle, fire truck, model trains and other interactive displays. Adding a mere $1.00 to our ticket allowed us admittance into three others nearby: the Lightship Museum, the Naval Shipyard Museum and the Courthouse Galleries.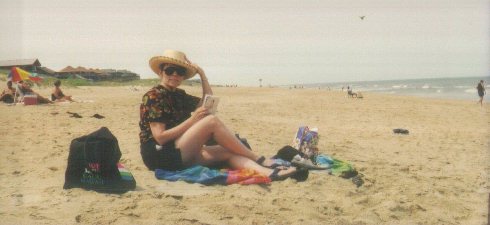 Thursday we made a trip to the Outer Banks, NC to see the lighthouses (though most are open only in the summer) and the natural 76-mile arc created by a peninsula and several islands. Stopping at the Visitors Information Center to pick up brochures, we found that nearby Kill Devil Hills is the location of the Wright Brothers Memorial. We did not have enough time to continue to Cape Hattaras – that will have be another trip. On the return, we stopped at the Austin Fish Market to pick up soft shell crabs, crab cakes and various seasonings mixes for supper at the condo.
Friday, after spending a lazy morning at the beach, we took the two-hour ocean cruise from the Virginia Beach Fishing Center to Cape Henry. That evening we dined at Rudee's on the Inlet where they had the best crab cakes of the trip. Tyler looked adorable – his outfit had a little bow tie – the staff made quite a fuss over him which he ate up.
Saturday, time to depart came all too soon. We took the inland route back to Baltimore, stopping at Williamsburg along the way for lunch and a few photos in the Colonial District.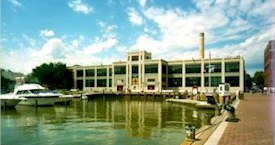 Alexandria, where we stayed at the Radisson which had a nice view of the Potomac. That evening, Kent and I strolled around Old Town Alexandria checking out the Torpedo Factory Art Gallery and the waterfront. We returned the next day for a scrumptious $3.00 breakfast.
Another useful website: Virginia Beach Visitor Information Center
Click for full article, including more information and graphics.
Column – Sam Benjamin, MD (Send comments for Dr Benjamin to us)
Undergraduate Courses on Complementary and Alternative Medicine
We forwarded the following question to Dr Benjamin, who responded in this issue's column:
I am a junior at UMBC in Maryland and I would like to go into Natural Medicine, either Osteopathy or Naturopathy. The problem that I am running into is that the two universities I've attended offer no classes of holistic nature. Although a degree in either of these fields requires a strong biology or scientific background, I feel as though I am missing something. I am very interested in holistic thinking, and I was wondering if there were any undergraduate colleges that meld traditional science with alternative science. If you know of ANY undergraduate colleges (preferably west coast) that support alternative thinking in a town that has a strong alternative base PLEASE email me back. Thank you, Sky L, May 25th.
While there may be a few scattered undergraduate courses that survey Complementary and Alternative Medicine (CAM) and the globalization of medicine, by and large they are non-existent. This should come as no surprise to us because undergraduate courses about medicine are, themselves, influenced by the prevailing philosophy of the "established" medical community in the United States.
US medical education has made some changes, to be sure. More and more medical schools are adding elective courses and in a few cases required training in CAM or CAM-related issues. Yet there is a continuing and perhaps even growing "educational gap" between the lay community and the medical community in the United States regarding CAM and the right of choice.
The community seems to know more about CAM than the professional – horrors! Indeed, there is a clamor for information about CAM from many community docs and nurses. However, let's not kid ourselves. The medical community – medical schools in particular – are as insensitive to your needs today as they have been for the last 50 years. They are on the track of scientism (and I do not mean science but a inclusive investigational methodology that excludes almost everything else), reductionism and they have, by and large, turned a "cold shoulder" to the needs of the communities they serve.
Don't feel too bad, however, it is not just CAM that has met with their scorn. Public health issues are the stepchildren of the medical establishment. Environmental issues are secondary. Prevention, for the medical community, is usually just another way to do more tests or give more pills. How health and disease are globalizing is not even on their radar screen. In addition, issues of self choice – freedom to decide one's fate – are matters that are not even entertained, though they may be given lip service in the hopes of containing the "ignorant and poorly informed" lay public.
As the healthcare system fails, it should not be a surprise that alternatives will rarely, if ever, show up as part of undergraduate or graduate education. Protectionism is the word of the day in medicine! We should support those who are within the system and working for change such as Andrew Weil, MD or Woodson Merrel, MD. We should support the institutions that are allowing them to operate and survive, such as the University of Arizona and Beth Israel. As for the others, don't fight them – disregard them. If you know of educational courses about CAM and personal health freedom – support them!
Do not forget the great equalizer – the Internet! If the college of your choice won't tell you the truth – the Internet will! It's a lot harder to control information now, and that is to our advantage!
This is another American Revolution. Paul Revere might have used the 'Net were it available. "Listen my children and you shall hear of the Internet chat room of Paul Revere." Were he alive today, he might have cried, "The white coats are coming, the white coats are coming. ...."
No, I do not know of any undergraduate courses in CAM, but never fear, because the word is spreading anyhow. It will be a while (old ideas do not go down easily), but I am sure we will dumping the old texts and ideas in Boston Harbor (or an EPA approved site) in the future.
As for me, "No medication without representation!"
Sam Benjamin, MD
We know of college Nursing and Health Departments that offer courses that include CAM material, and several community colleges are moving forward in CAM education. The University of Denver of Metro State College in Denver are developing curriculum that includes some CAM content. If you know of any four-year colleges that offer specific coursework on CAM – in class or online – please let us know – we will print them in upcoming eLetter issues.
Dr Sam Benjamin is a pioneering holistic MD in New York and Arizona, working side-by-side with other pioneers such as Andrew Weil, MD. He spent a number of years working in international health then later in private practice. Most recently, he was recruited to the State University of New York at Stony Brook School of Medicine where he runs the new Center for Complementary and Alternative Medicine.
Reviews (Send books, software and other publications to review to the address on our Website)
Also see the artcile Caffeine and Kids in this issue.
Caffeine Blues from Warner Books, by Stephen A. Cherniske, MS
According Ellen Albertson, in her Editorial Review at Amazon.com this is the first book to expose the dark side of America's No. 1 drug: caffeine. If you are one of the nearly 80 percent of Americans hooked on caffeine – a natural component of coffee, tea and chocolate and a common ingredient in drugs, soda, candy, and other products – this book will be a wake-up call. The author, a nutritional biochemist with more than 25 years of academic research and clinical experience and author of the bestseller The DHEA Breakthrough, reveals the truth about caffeine and explains how to kick the habit forever. Cherniske discusses how caffeine affects the body and brain and why it can increase your risk of dozens of health disorders ranging from osteoporosis, diabetes, and PMS to hypertension and heartburn. After spending 300 pages documenting all of caffeine's evils, Cherniske finally offers a decaffeinated life line: "Off the Bean and on to Vitality," a step-by-step, clinically proven program to help readers kick the habit and boost energy levels naturally.
CaffeineBlues.com "was inspired by the book and was created to provide a continuing discussion of this important topic. From this site you will gain inside knowledge on this important topic including communications from the author, his appearance schedule, frequently asked questions and more," including an Addiction Self Test and Ten Important Points – actually 13 points about the book, caffeine and coffee.
According to the website, the book "is often portrayed by journalists who haven't read it as a book which deals with the negative effects of caffeine. In reality, that is only about 50% of Caffeine blues. The other 50% provides a clinically proven way to experience greater energy and vitality by enhancing your metabolic efficiency." I especially like the Chapter 9, "Options and Alternativies," discussing decaffeinated and no-caffeinated solutions, including herbal coffee, tea blends, medicinal teas, and the "Good and Bad News for Tea Drinkers" (organiccally-grown herbal tea is the best choice).
"Cherniske describes the biochemical 'assembly line' that creates energy in the human body and identifies what are known as the rate-limiting nutrients. By restoring these special bioenergetic nutrients to optimum levels, thousands of people have experienced greater energy, better mood, higher levels of creativity and feelings of vitality that they thought were gone forever."
In the Forward, Physician Jesse Lynn Hanley says, the book "will make my job easier. ... It not only blows the whistle on the caffeine industry, it provides you with a proven strategy to kick the habit without suffering through weeks of withdrawl."
Questions & Answers (Email your questions to us at Info@CompWellness.biz)
Healthcare in the year 2000 and beyond will be as much prevention and preparation as it will be responding intelligently to symptoms. Building strong body systems involves learning some new ways to deal with old problems. Here are some straight-forward answers to typical and complicated medical problems.
Note: Additional help is offered to those who subscribe to the 21st Century Wellness eLetter.
Finding Practitioners – Several – Recently
I am looking for a practitioner in my area – please help. Thank you in advance.
See How to Find a Practitioner or Business.
Deep Tissue After Effects and MLD - Dana L - May 17th
I'd like to find a Deep Muscle Massage therapist in my area who is licensed, etc. I just had a massage for the first time this past Saturday, and it was incredible. I did notice, however, that the next day I had a slight case of diarrhea, and although I felt much more relaxed, I had some muscle soreness. It had been explained to me by friends that massage releases toxins and flushes out the lymphatic system, so I thought this was the norm. Please let me know who you deem good in this area. Thanks
Your friends are correct that massage can release toxins that could cause the diarrhea and soreness. As to flushing out the lymph system, several modalities focus on enhancing the operation of both the blood and the lymph systems: Manual Lymph Drainage (MLD), Massage Therapies, Pilates-Based Therapies and Yoga. The lymph system is at the back end of your blood system, delivering blood-borne nutrients to the cells and removing wastes from the cells. MLD addresses the lymph system most directly, working the lymph nodes as well as the lymph pathways.
Jin Shin Jyutsu Teachers - Rossalyn McD- May 24th
I am interested in Jin Shin Jyutsu. I live in the Annapolis Valley close to Halifax, Nova Scotia in Canada, and I would like to take a course. It would be a great complement to Reiki which I already have. If you know of anyone in this area who could teach me, please let me know. Thank you.
It looks like you were reading the Jin Shin Jyutsu® eGuide chapter. Yes, Jin Shin and Reiki complement each other, as do many of the other therapies in the eGuide. The full name is registered to Jin Shin Jyutsu, Inc in Scottsdale AZ and their classes need to be taught by their certified teachers. Other forms of Jin Shin include Jin Shin Do and High Touch® Jin Shin, with their associated teachers.
Reader Comments (Email your comments to us at Info@CompWellness.biz)
Response to this issue's Sam Benjamin Column - Susan L - May 30th
Thank you for the info and reflections on the current challenges to a conscious healthcare approach. Your missive on undergrad education has been a preoccupation of mine for many years, especially in undergrad nursing programs. In 1980, in pursuing my Bachelors degree, I could not find a nursing program congruent with my personal holistic philosophy and so developed my own "Integrative" program through progressive mentoring at Empire State College. I received a BS degree in "Holistic Health Sciences," and understand it was a "first" and is still used as a curriculum model today! (I forwarded your piece on to several nursing educators out there).
Also see How to Find a Practitioner or Business.
Reader Profiles (Send your profile – in this format – to us at Info@CompWellness.biz)
We have found it very interesting to find out about the healthcare and other professionals reading our eLetter. We will publish these here, as well as a weekly summary as available, to the discussion group list.
The format is: Name, Credentials. Company Name, City, State, Country (if not USA). Profession/Modalities. Very short Description of Profession with a link to more info if needed, a few Specifics on what you do in the profession. Email address, web address, phone number (optional)
News (Email news leads to us at Info@CompWellness.biz)
News reports summaries on Healthcare and Wellness follow. We have most of the articles on file in case you look for the web references after they are cleared. Additional news articles are at EarthMed Headlines
"Herbal Relief: A Quick Guide to Making the Most of Your Herbs", Natural Health Magazine, June 2000, includes an herb poster (not online) with some quick and useful information, sponsored by Frontier Natural Products Co-op (email).
"Healing with the Creative Arts," Andrew Weil, MD, Dr Andrew Weil's Self Healing, May 2000, continues the theme in the recent eJournal article, "Healing with Art." Dr Weil says, "You don't have to be 'artistically inclined' to take advantage of [the four art forms and the therapies that use them]." He includes music, dance, visual art and poetry." Click to order a free premiere issue, or call (800)523-3296.
Announcements (Email press releases to us at Info@CompWellness.biz)
October 28-29, Centerville, Cape Cod, Massachusetts, "Healing, Herbal Medicine and Cancer." Purpose: "to share current, credible information on natural approaches to alleviating the symptoms of cancer and lowering the risks for cancer." The deadline for the Early-Bird Discount of $34 is August 1st. For an email announcement, including the speakers and topics list, contact: Norma Weinberg, (508)771-0164 (between 12 noon and 8 PM EDT).
July 25 - August 4 or 18th, Winter Park, Colorado, "Summer Residence Trainings for NLP Practitioner and Master Practitioner," NLP Comprehensive. Designed for the businessperson, lay person or health practitioiner, the courses teach NLP in a professional, effective environment. Contact: NLP Comprehensive, (800)233-1657.
Visit Winter Park then the rest of Colorado – superior business and vacation facilities as well as wonderful practitioners. Make arrangements two-three weeks in advance for the best rates with Josephine Hehnke – your Colorado travel specialist – at 1-888-Go-with-Jo.

Please forward this newsletter to Friends and Associates
ONE-CLICK REGISTER for your FREE, monthly 21st Century Wellness eLetter summarizing New eJournal articles and eGuide Chapters

21st Century Wellness eLetter™ .. Complementary Healing eGuide™ .. Wellness eJournal™
CompWellness Network Members List .. Resources with Links .. Products .. CompWellness Home Page
21st Century Wellness eLetter Issues Listing
Notices: Disclaimer, Copyright © 1997-2012, CompWellness Network, Fairfield NJ USA, Colorado Non-Profit, Trade Names, Cross-Linkages, Acknowledgments, Additional Resources and Members
You are wise and generous to visit our Members and Sponsors <<< Click here or the following Sponsors:
Make your face fresh, young, strong, healthy & more beautiful every day .. Denver's Bio-Cranial/Chiropractic Leader .. Bio SuperFood Headquarters .. Save on Amazon's New & Used Consumer Products

Visitors since 5/1/1999.

*Our 1-302-586-8665 health information service is free for the first 5 minutes, then 99 cents per minute on major credit card*

Please report all errors to the CompWellness WebMaster. Thank you.