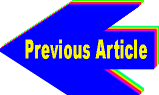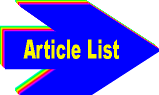 Wellness eJournal™
21st Century Wellness eLetter™ .. Complementary Healing eGuide ™ .. Wellness eJournal™
CompWellness Network Members List .. Resources with Links .. Products .. CompWellness Home Page
Notices: Disclaimer, Copyright © 1997-2012, CompWellness Network, Fairfield NJ USA, Colorado Non-Profit, Trade Names, Cross-Linkages, Acknowledgments, Additional Resources and Members
Wellness eJournal Articles Listing
Wellness Components – Professional Healthcare:
Lymph: The Missing Factor - When Lymph Wins, We Win – January 7, 2004
by Cory Carter CND, NMT, MT and Randy McCormick NPA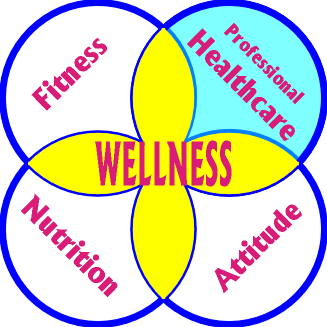 As our lymphatic system is, essentially, our immune system, we have learned that we ignore it at our peril. What do we do when it no longer takes care of us like it used to?
Much can be accomplished with herbal or homeopathic remedies. A combination may be best for you.
With the multitude of herbal and homeopathic possiblities, it is impossible to list every item that could have a potentially therapeutic lymphatic effect. Echinacea, goldenseal, kelp, dandelion, and alfalfa have had some success.
Homeopathically, Mercurius, Silicea, or Baryta may work if. Long-term issues need to be treated by a qualified person. Manual lymphatic massage has its limitations. Even so, lymphatic massage is a must. Technology has given us tools that overcome those limitations. An example of this is the Lymphstar Pro, by Arcturus Star of Cortez, CO.
For the ladies, some breast lumps can be lymph that has congealed due to blockages in the breast. The lymph has nowhere to go, so it solidifies. The Lymphstar Pro produces a frequency that is specifically tuned to the lymphatic system. It not only breaks up blockages in the system, it can help re-liquefy lymph by restoring flow to the system.
Toxins must be removed and supplementation must be exact. But lymphatic victory will be yours.
Copyright © 1997-2012, CompWellness Network, Fairfield NJ USA, Alt Med Ltd, Rapid City SD USA. Reprinted with permission.
Sources: Dr Cory Carter has been in private practice for 20 years, specializing in Lymphatic Drainage. Randy McCormick is a Certified Instructor in the Carter Technique of Lymphatic Drainage.
Previous Lymph Article - Connective Tissue - The Terrain

Please forward this article to Friends and Associates
ONE-CLICK REGISTER for your FREE, monthly 21st Century Wellness eLetter summarizing New eJournal articles and eGuide Chapters

21st Century Wellness eLetter™ .. Complementary Healing eGuide ™ .. Wellness eJournal™
CompWellness Network Members List .. Resources with Links .. Products .. CompWellness Home Page
Notices: Disclaimer, Copyright © 1997-2012, CompWellness Network, Fairfield NJ USA, Colorado Non-Profit, Trade Names, Cross-Linkages, Acknowledgments, Additional Resources and Members
You are wise and generous to visit our Members and Sponsors <<< Click here or the following Sponsors:
Make your face fresh, young, strong, healthy & more beautiful every day .. Denver's Bio-Cranial/Chiropractic Leader .. Bio SuperFood Headquarters .. Save on Amazon's New & Used Consumer Products

Visitors since 5/1/1999.

*Our 1-302-586-8665 health information service is free for the first 5 minutes, then 99 cents per minute on major credit card*

Please report all errors to the CompWellness WebMaster. Thank you.