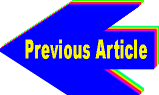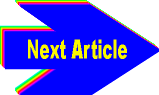 Wellness eJournal™
21st Century Wellness eLetter™ .. Complementary Healing eGuide ™ .. Wellness eJournal™
CompWellness Network Members List .. Resources with Links .. Products .. CompWellness Home Page
Notices: Disclaimer, Copyright © 1997-2012, CompWellness Network, Fairfield NJ USA, Colorado Non-Profit, Trade Names, Cross-Linkages, Acknowledgments, Additional Resources and Members
Wellness eJournal Articles Listing
Wellness Components – Professional Healthcare:
Give Your Body the Gift of Forgiveness – December 1, 2003
by Sinda Jordan, Spiritual Counselor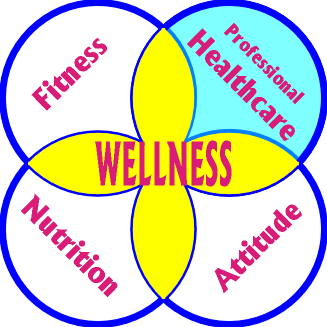 As we approach the end of the year, the need arises for spiritual house cleaning; clearing the way for new growth and greater health to emerge in the New Year. One of the biggest obstacles to the creation of health is holding on to resentments from the past.
Past resentments rob us of experiencing the newborn moment and restrict our ability to be present to the healing presence within. Forgiveness grants relief to suffering and promotes healing through releasing the negative feelings and demands that we have placed on ourselves and others.
Forgiveness does not depend on external circumstances; it happens entirely within us. It means canceling the factor in our minds that blocks love. This restores love within us. It is a natural, normal process when we hold the attitude of unconditional love for ourselves and our emotions.
Forgiveness itself is not an emotion. It is the natural result of a deeply moving process that allows your emotions to flow freely once again and allows you to come back into your own true strength and power. Real forgiveness comes from real understanding. It gives you the ability to stand upright, take a position of power and feel strong in relation to your hurt. If you stay unforgiving in order to blame another to prove you were hurt, or that you are right, it won't change anything for either of you. It will perpetuate a desperate and disempowering contract that eats away at you and restricts your natural flow of healing energy.
Rejuvenate your spirit with forgiveness, renew your heart with unconditional love, and embrace the New Year with a greater sense of well being. Give your body the gift of a healthy disposition. Utilize the power of the season and take advantage of the benefits that spiritual facilitation can provide. Do your spiritual house cleaning and bring your highest vision of yourself into fruition.
Copyright © 2002-2012, CompWellness Network, Fairfield NJ USA, Sinda Jordan, Lakewood CO. Reprinted with permission
Source: Rev Sinda Jordan is an ordained, nonsectarian minister practicing in Lakewood CO. She has extensive human potential training and has been in private practice for 10 years. Sinda specializes in spiritual facilitation, liberating awareness and inner wisdom.

Please forward this article to Friends and Associates
ONE-CLICK REGISTER for your FREE, monthly 21st Century Wellness eLetter summarizing New eJournal articles and eGuide Chapters

21st Century Wellness eLetter™ .. Complementary Healing eGuide ™ .. Wellness eJournal™
CompWellness Network Members List .. Resources with Links .. Products .. CompWellness Home Page
Notices: Disclaimer, Copyright © 1997-2012, CompWellness Network, Fairfield NJ USA, Colorado Non-Profit, Trade Names, Cross-Linkages, Acknowledgments, Additional Resources and Members
You are wise and generous to visit our Members and Sponsors <<< Click here or the following Sponsors:
Make your face fresh, young, strong, healthy & more beautiful every day .. Denver's Bio-Cranial/Chiropractic Leader .. Bio SuperFood Headquarters .. Save on Amazon's New & Used Consumer Products

Visitors since 5/1/1999.

*Our 1-302-586-8665 health information service is free for the first 5 minutes, then 99 cents per minute on major credit card*

Please report all errors to the CompWellness WebMaster. Thank you.