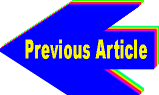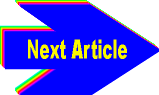 Wellness eJournal™
21st Century Wellness eLetter™ .. Complementary Healing eGuide ™ .. Wellness eJournal™
CompWellness Network Members List .. Resources with Links .. Products .. CompWellness Home Page
Notices: Disclaimer, Copyright © 1997-2012, CompWellness Network, Fairfield NJ USA, Colorado Non-Profit, Trade Names, Cross-Linkages, Acknowledgments, Additional Resources and Members
Wellness eJournal Articles Listing
Wellness Components – Professional Healthcare:
Essential Oils - Whiplash – November 1, 2003
by Russell Louie, Aromatherapist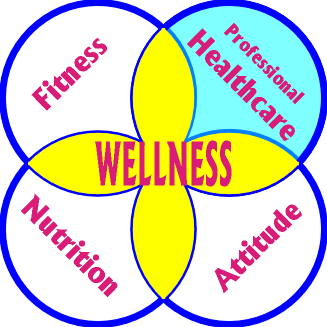 I recently had my third auto accident in six years. In addition to the soreness and headaches from the whiplash, I also experienced soreness, achy muscles and fatigue from the intense - but very beneficial - Bodywork I was undergoing from CWPA member Michael Moschel. As an Aromatherapist, I decided to put my practice to use.
The following is my Essential Oil treatment plan to avoid sore achy muscles from the auto accident and subsequent Bodywork or Physical Therapy:
Immediately after any Bodywork or Physical Therapy, I apply the Essential Oil blends of Relieve IttTM, PanAwayTM, and Aroma SiezTM topically.
In the evening, I take a hot bath with Epsom Salt and Essential Oils. Because the oils and water do not mix well I always mix my Essential Oils in a bath gel base first. This emulsifies the oils, makes the oil droplets smaller and suspends them in the water. I apply the bath gel mixture directly to the sore areas of my body before I get into the bath.
In addition to the above oil blends, I might add lemongrass (for ligaments), basil (muscle spasms and inflammation), cypress (circulation), lavender (relaxation) and Idaho Balsam Fir (sore muscles) according to my needs at that moment.
On exiting the bath, I stand up slowly to maximize the oil that clings to my skin and pat myself dry with a towel to leave as much of the Essential Oils on my skin as possible.
For headaches, I use Relieve ItTM, PanAwayTM, Aroma SiezTM, and Idaho Balsam Fir applied topically.
Copyright © 1997-2012, CompWellness Network, Fairfield NJ USA, Optimum Choices, LLC, Golden CO. Reprinted with permission.
Source: Russell Louie, Aromatherapist, Golden CO
Previous Louie Article ... Previous Essential Oils Article

Please forward this article to Friends and Associates
ONE-CLICK REGISTER for your FREE, monthly 21st Century Wellness eLetter summarizing New eJournal articles and eGuide Chapters

21st Century Wellness eLetter™ .. Complementary Healing eGuide ™ .. Wellness eJournal™
CompWellness Network Members List .. Resources with Links .. Products .. CompWellness Home Page
Notices: Disclaimer, Copyright © 1997-2012, CompWellness Network, Fairfield NJ USA, Colorado Non-Profit, Trade Names, Cross-Linkages, Acknowledgments, Additional Resources and Members
You are wise and generous to visit our Members and Sponsors <<< Click here or the following Sponsors:
Make your face fresh, young, strong, healthy & more beautiful every day .. Denver's Bio-Cranial/Chiropractic Leader .. Bio SuperFood Headquarters .. Save on Amazon's New & Used Consumer Products

Visitors since 5/1/1999.

*Our 1-302-586-8665 health information service is free for the first 5 minutes, then 99 cents per minute on major credit card*

Please report all errors to the CompWellness WebMaster. Thank you.