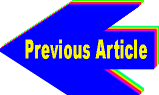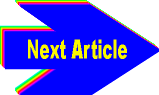 Wellness eJournal™
21st Century Wellness eLetter™ .. Complementary Healing eGuide ™ .. Wellness eJournal™
CompWellness Network Members List .. Resources with Links .. Products .. CompWellness Home Page
Notices: Disclaimer, Copyright © 1997-2012, CompWellness Network, Fairfield NJ USA, Colorado Non-Profit, Trade Names, Cross-Linkages, Acknowledgments, Additional Resources and Members
Wellness eJournal Articles Listing
Wellness Components – Professional Healthcare:
Healthcare Products: Quality versus Price – September 1, 2003
by Russell Louie, Aromatherapist and Margaret Auld-Louie, Biologist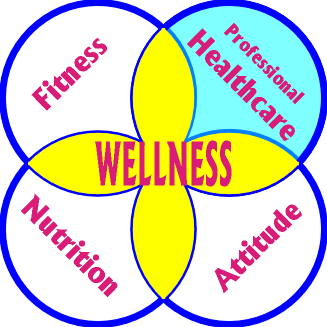 "You get what you pay for." Is the expensive product better than the cheaper one? Our observations follow from 20+ years in the holistic health field, using this scenario: the local store sells two brands of the same quantity and dosage of Vitamin Z for $10 and $18, and your healthcare practitioner sells a third proprietary brand for $30. General Rules:
The $10 brand probably does not contain all-natural ingredients (certainly not all organic), probably has more filler and has not done extensive testing on their formula (often copying others).
The $18 brand probably performs quality control, uses all-natural, organic ingredients, done research on the bio-availability of their formula, done testing, contains synergistic ingredients that make their formula more powerful.
The $30 brand probably uses a proprietary method in manufacturing, contains top-notch ingredients, has "secret " ingredients that make their formula more powerful, and does not sell their brand through retail stores but only through qualified practitioners.
The $10 brand could use all organic ingredients but they buy in large quantities or grow their own raw materials to keep their price low.
Perhaps the $18 company uses fillers but marks the price up because of brand name and advertising costs.
The $30 proprietary brand might be marketed at a higher price due to a desire for higher profit.
So, which brand do you buy? Here are our recommendations:
Look for all organic ingredients, good quality control and field testing.
A company that stands behind their product has a "no questions asked" refund policy.
A proprietary formula or manufacturing process that gives good results justifies a higher price.
Don't pay a higher price for expensive advertising, brand name marketing or higher profits unless the product's results justify the cost. Some higher priced products do produce amazing results due to their outstanding quality and research behind them.
Higher quality ingredients mean better results and are safer. For example, green food supplements, such as spirulina, easily pick up heavy metals. Be sure to buy the higher priced spirulina from a company that grows it under clean conditions and tests for purity.
Remember, everyone's health needs are different and everyone has a different budget. What works for one person may not produce results in another. Here is what we have found works for us. Find the price level that fits your comfort zone with the brand that produces the desired results. If your healing process is continuing using the $10 brand, then go for it. If you have gotten absolutely no results from the $10 or $18 brand, then you might consider trying the proprietary $30 brand before concluding the supplement doesn't work.
Copyright © 1997-2012, CompWellness Network, Fairfield NJ USA, Optimum Choices, LLC, Golden CO. Reprinted with permission.
Source: Russell Louie, Aromatherapist; and Margaret Auld-Louie, Biologist, Golden CO

Please forward this article to Friends and Associates
ONE-CLICK REGISTER for your FREE, monthly 21st Century Wellness eLetter summarizing New eJournal articles and eGuide Chapters

21st Century Wellness eLetter™ .. Complementary Healing eGuide ™ .. Wellness eJournal™
CompWellness Network Members List .. Resources with Links .. Products .. CompWellness Home Page
Notices: Disclaimer, Copyright © 1997-2012, CompWellness Network, Fairfield NJ USA, Colorado Non-Profit, Trade Names, Cross-Linkages, Acknowledgments, Additional Resources and Members
You are wise and generous to visit our Members and Sponsors <<< Click here or the following Sponsors:
Make your face fresh, young, strong, healthy & more beautiful every day .. Denver's Bio-Cranial/Chiropractic Leader .. Bio SuperFood Headquarters .. Save on Amazon's New & Used Consumer Products

Visitors since 5/1/1999.

*Our 1-302-586-8665 health information service is free for the first 5 minutes, then 99 cents per minute on major credit card*

Please report all errors to the CompWellness WebMaster. Thank you.