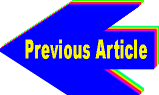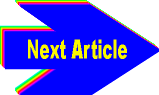 Wellness eJournal™
21st Century Wellness eLetter™ .. Complementary Healing eGuide ™ .. Wellness eJournal™
CompWellness Network Members List .. Resources with Links .. Products .. CompWellness Home Page
Notices: Disclaimer, Copyright © 1997-2012, CompWellness Network, Fairfield NJ USA, Colorado Non-Profit, Trade Names, Cross-Linkages, Acknowledgments, Additional Resources and Members
Wellness eJournal Articles Listing
Wellness Components – Professional Healthcare:
Essential Oils - Physical Uses – July 1, 2003
by Russell Louie, Aromatherapist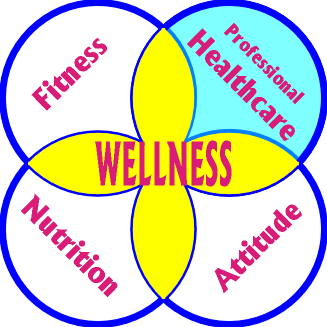 The following are some case histories for the physical uses of Essential Oils:
Headache - apply peppermint, helichrysum, fir, wintergreen, clove, or valerian to temples and forehead. Use Roman Chamomile, peppermint or lavender on back of neck, temples or under the nose.
Insect bites - use basil, lavender, eucalyptus, citronella, melaleuca alternifolia or rosemary cineol for their antiseptic properties. Use peppermint directly on the bite to reduce itching.
Hay fever - lavender, roman chamomile or ledum applied to chest, throat and nose to reduce symptoms.
Insomnia - apply lavender and chamomile on forehead and temples, clary sage on upper lip, or valerian on temples and back of neck. Alternative: apply all these insomnia oils on the soles of the feet before bedtime.
Stress relief - lavender, chamomile, sandalwood, frankincense, cedarwood and balsam fir to forehead and feet.
Toothache - apply clove oil on gums for pain. Saturate gauze with melaleuca, clove, naouli and rosemary oils, then hold in mouth around tooth to reduce abscess.
Tendonitis - cypress for circulation and lemongrass to regenerate ligaments.
Virus infection - clove, lemon, cinnamon, eucalyptus, rosemary, mountain savory, thyme, oregano, hyssop, melaleuca alternifolia, pine, frankincense or ravensara.
Copyright © 1997-2012, CompWellness Network, Fairfield NJ USA, Optimum Choices, LLC, Golden CO. Reprinted with permission.
Source: Russell Louie, Aromatherapist, Golden CO
Next Louie Article ... Next Essential Oils Article

Please forward this article to Friends and Associates
ONE-CLICK REGISTER for your FREE, monthly 21st Century Wellness eLetter summarizing New eJournal articles and eGuide Chapters

21st Century Wellness eLetter™ .. Complementary Healing eGuide ™ .. Wellness eJournal™
CompWellness Network Members List .. Resources with Links .. Products .. CompWellness Home Page
Notices: Disclaimer, Copyright © 1997-2012, CompWellness Network, Fairfield NJ USA, Colorado Non-Profit, Trade Names, Cross-Linkages, Acknowledgments, Additional Resources and Members
You are wise and generous to visit our Members and Sponsors <<< Click here or the following Sponsors:
Make your face fresh, young, strong, healthy & more beautiful every day .. Denver's Bio-Cranial/Chiropractic Leader .. Bio SuperFood Headquarters .. Save on Amazon's New & Used Consumer Products

Visitors since 5/1/1999.

*Our 1-302-586-8665 health information service is free for the first 5 minutes, then 99 cents per minute on major credit card*

Please report all errors to the CompWellness WebMaster. Thank you.