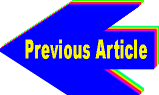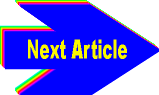 Wellness eJournal™
21st Century Wellness eLetter™ .. Complementary Healing eGuide ™ .. Wellness eJournal™
CompWellness Network Members List .. Resources with Links .. Products .. CompWellness Home Page
Notices: Disclaimer, Copyright © 1997-2012, CompWellness Network, Fairfield NJ USA, Colorado Non-Profit, Trade Names, Cross-Linkages, Acknowledgments, Additional Resources and Members
Wellness eJournal Articles Listing
Wellness Components – Professional Healthcare:
Lymph: The Missing Factor - To Drain or Not To Drain? – May 7, 2003
by Cory Carter CND, NMT, MT and Randy McCormick NPA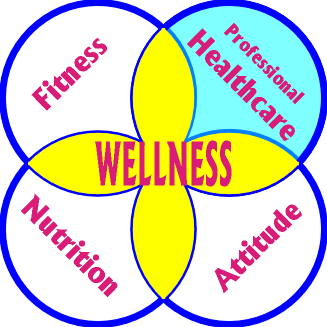 Lymphatic Drainage can seem irrelevant to some. After all, if we go to the bathroom, isn't water and lymph moving? Even going to the bathroom often is not to be confused with a free flowing lymphatic system.
A histamine-like response is not unusual in an illness situation. Our body is designed to keep excess fluid with its irritants away from our vital organs.
The problem is that the fluid ends up in the arms, ankles, pillows around the knees, etc. For some, this is worse than the injury or disease. But it temporarily keeps the front line localized.
Lymphatic congestion will gradually move your focal point in the wrong direction. Congestion means limited or zero circulation. Dead cells and other "stuff" can create a physical blockage in the lymphatic lines.
Blindly ignoring such an obvious body signal as edema is ridiculous. So with few exceptions, drainage wins. However, we need to move lymph in the right direction at a pace the body can tolerate.
We must find out what is causing the excess lymph build-up or we end up with the ultimate "government job": Drain the lymph and wait for more to build up. Then drain it again, repeating ad nauseum.
What causes this maddening cycle and how can we fight against it? We will talk about this in Parts III and IV.
Copyright © 1997-2012, CompWellness Network, Fairfield NJ USA, Alt Med Ltd, Rapid City SD USA. Reprinted with permission.
Sources: Dr Cory Carter has been in private practice for 20 years, specializing in Lymphatic Drainage. Randy McCormick is a Certified Instructor in the Carter Technique of Lymphatic Drainage.
Previous Lymph Article - Part I ... Next Lymph Article - Lymph Fluid Dynamics

Please forward this article to Friends and Associates
ONE-CLICK REGISTER for your FREE, monthly 21st Century Wellness eLetter summarizing New eJournal articles and eGuide Chapters

21st Century Wellness eLetter™ .. Complementary Healing eGuide ™ .. Wellness eJournal™
CompWellness Network Members List .. Resources with Links .. Products .. CompWellness Home Page
Notices: Disclaimer, Copyright © 1997-2012, CompWellness Network, Fairfield NJ USA, Colorado Non-Profit, Trade Names, Cross-Linkages, Acknowledgments, Additional Resources and Members
You are wise and generous to visit our Members and Sponsors <<< Click here or the following Sponsors:
Make your face fresh, young, strong, healthy & more beautiful every day .. Denver's Bio-Cranial/Chiropractic Leader .. Bio SuperFood Headquarters .. Save on Amazon's New & Used Consumer Products

Visitors since 5/1/1999.

*Our 1-302-586-8665 health information service is free for the first 5 minutes, then 99 cents per minute on major credit card*

Please report all errors to the CompWellness WebMaster. Thank you.