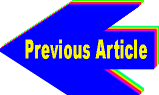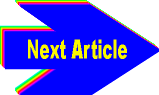 Wellness eJournal™
21st Century Wellness eLetter™ .. Complementary Healing eGuide ™ .. Wellness eJournal™
CompWellness Network Members List .. Resources with Links .. Products .. CompWellness Home Page
Notices: Disclaimer, Copyright © 2002-2012, CompWellness Network, Fairfield NJ USA, Colorado Non-Profit, Trade Names, Cross-Linkages, Acknowledgments, Additional Resources and Members
Wellness eJournal Articles Listing
Wellness Components – Professional Healthcare:
More Solutions to Exploding Healthcare Costs – January 1, 2002
by Kenton H Johnson, Executive Director/Publisher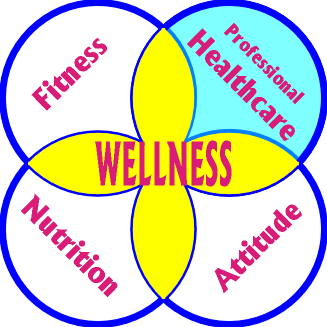 In previous issues, we've reported that solutions to rapidly rising healthcare insurance costs include utilizing Complementary Healthcare modalities. This would reduce healthcare costs and therefore insurance premiums.
We monitor 47 business newspapers across the US and have found numerous articles indicating continuing bad news about the problem, which you have probably read or experienced yourself.
We've also found some good news: there are groups across the US taking action and having successes in laying the groundwork for implementing Complementary Healthcare for everyone. This includes employees and members of organizations, offered as a benefit.
The steps to success are:
Advocate the concept personally and in professional, service or citizen groups.
Legislate to protect providers and ensure freedom of access to them.
Implement plans in each organization - profit, non-profit, small to large, and government - through information exchange and cooperation.
We will focus on Advocacy and Legislation in this issue, then Implementation in future issues.
Advocate
Our Holistic Healing Academy obviously advocates a wide use of Complementary Healthcare.
Cascade Policy Institute (CPI at CascadePolicy.org ) advocates policies that allow "individuals and families to afford health insurance, enjoy choice among healthcare providers, as well as ... become and stay financially self-sufficient. CPI's approach to these policy issues emphasizes individual - rather than governmental - control and responsibility." CPI advances "common-sense principles:
Individuals must be empowered to make their own healthcare decisions.
Competition must be reintroduced into: physicians' services, hospital services and health insurance.
Use of Health Savings Accounts ... as a way to attain greater patient power and lower healthcare costs."
Legislate
Legislation is an important part of implementation to create the legal space within which to operate:
Protect Complementary Healthcare providers from undue action from states.
Ensure freedom of access to qualified providers.
Citizens and their legislators must be careful that qualified providers are not excluded through over-bearing political action of one philosophy over another.
A summary of legislation across the US is at the Cancer Cure Foundation's website CanCure.org/legislation.htm.
Note: Legislating health insurance companies to offer Complementary Healthcare coverage creates overhead for both providers and consumers, again raising costs. Instead, we need inexpensive health insurance exclusively for emergencies and life-threatening illness.
Freedom of Access. Government activist Monica Miller's HealthLobby.com reports that:
Florida and now Minnesota have "laws that protect patient access to alternative therapies from all licensed healthcare professionals.
Nevada and Texas have regulations that protect patient access to alternative therapies from licensed physicians."
Colorado and ten other state laws only protect physicians.
Please join us to take action now: be an example, research, encourage, influence and participate.
Previous Solutions Article ... Next Solutions Article

Please forward this article to Friends and Associates
ONE-CLICK REGISTER for your FREE, monthly 21st Century Wellness eLetter summarizing New eJournal articles and eGuide Chapters

21st Century Wellness eLetter™ .. Complementary Healing eGuide ™ .. Wellness eJournal™
CompWellness Network Members List .. Resources with Links .. Products .. CompWellness Home Page
Notices: Disclaimer, Copyright © 2002-2012, CompWellness Network, Fairfield NJ USA, Colorado Non-Profit, Trade Names, Cross-Linkages, Acknowledgments, Additional Resources and Members
You are wise and generous to visit our Members and Sponsors <<< Click here or the following Sponsors:
Make your face fresh, young, strong, healthy & more beautiful every day .. Denver's Bio-Cranial/Chiropractic Leader .. Bio SuperFood Headquarters .. Save on Amazon's New & Used Consumer Products

Visitors since 5/1/1999.

*Our 1-302-586-8665 health information service is free for the first 5 minutes, then 99 cents per minute on major credit card*

Please report all errors to the CompWellness WebMaster. Thank you.