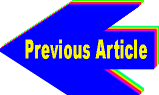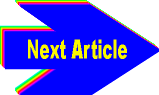 Wellness eJournal™
21st Century Wellness eLetter™ .. Complementary Healing eGuide ™ .. Wellness eJournal™
CompWellness Network Members List .. Resources with Links .. Products .. CompWellness Home Page
Notices: Disclaimer, Copyright © 2002-2012, CompWellness Network, Fairfield NJ USA, Colorado Non-Profit, Trade Names, Cross-Linkages, Acknowledgments, Additional Resources and Members
Wellness eJournal Articles Listing
Wellness Components – Professional Healthcare:
More Solutions to Exploding Healthcare Costs – September 1, 2002
by Kenton H Johnson, Executive Director/Publisher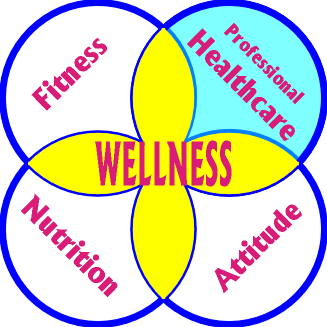 Health insurance premiums continue to skyrocket: 20% to more than 100% reflecting the high costs of the covered services. In previous issues, we reported that solutions include using more Complementary Healthcare services.
We know that Complementary Healthcare services are excellent for most chronic and many acute conditions. They are also much less expensive compared to conventional medical services.
Blending the two systems is the key:
On your current health insurance plan, increase the deductible - up to $5,000 - and decrease the benefits to the bare bones allowed in your state. This plan would be used in emergencies - generally for accidents not covered by Workman's Compensation or auto insurance - and could save 50% or more alone.

Where feasible, take out a set of individual policies versus one group policy. A group policy expects a few in each group to have poor health lifestyles creating a high demand for services.
Utilize medical savings accounts to their maximum potentials allowing pre-tax contributions by both the employer and employee.

Develop comprehensive, interesting, competitive Wellness programs to reduce reliance on expensive healthcare services.

Add Complementary Healthcare services to your program - starting with top-notch providers such as Members of CWPA.
Put the employee and yourself in charge of health: involve, encourage and allow independent decision making.

Follow-through with Wellness Coaching to keep your people on track with their Wellness Programs.
Make sure that Complementary Healthcare is available after hours - such as with our 1-302-586-8665 HOTLINE currently available daily (free to Profitable Wellness clients, and for the general public, only 99 cents per minute - FREE FIRST 5 MINUTES OF ACTUAL CONVERSATION - payable by major credit card).

Focuses on prevention, lifestyle enhancement opportunities, and inexpensive home or over-the-counter treatments.
Reduces unnecessary trips to medical offices and emergency rooms, as well as expensive drugs, surgery and other treatments.
Directs employees and the public to a short list of healthcare practitioners, saving ineffective trials with minimal results.
Just think what would happen if you were to reduce your individual or company's healthcare overhead by 25%, 50% then more. How much would that be worth to you, especially when your health and productivity increased?
Could you reduce your price a bit, while still increasing your profit? Would you be more competitive?
Think about it, then act. We are here to help you, so just call, write or email.
See some of the Profitable Wellness concepts detailed in The Wellness Revolution - Appendix Summary on Wellness Insurance, by world-renowned economist Paul Zane Pilzer.

Please forward this article to Friends and Associates
ONE-CLICK REGISTER for your FREE, monthly 21st Century Wellness eLetter summarizing New eJournal articles and eGuide Chapters

21st Century Wellness eLetter™ .. Complementary Healing eGuide ™ .. Wellness eJournal™
CompWellness Network Members List .. Resources with Links .. Products .. CompWellness Home Page
Notices: Disclaimer, Copyright © 2002-2012, CompWellness Network, Fairfield NJ USA, Colorado Non-Profit, Trade Names, Cross-Linkages, Acknowledgments, Additional Resources and Members
You are wise and generous to visit our Members and Sponsors <<< Click here or the following Sponsors:
Make your face fresh, young, strong, healthy & more beautiful every day .. Denver's Bio-Cranial/Chiropractic Leader .. Bio SuperFood Headquarters .. Save on Amazon's New & Used Consumer Products

Visitors since 5/1/1999.

*Our 1-302-586-8665 health information service is free for the first 5 minutes, then 99 cents per minute on major credit card*

Please report all errors to the CompWellness WebMaster. Thank you.