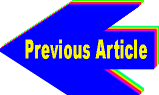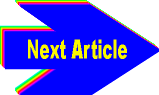 Wellness eJournal™
21st Century Wellness eLetter™ .. Complementary Healing eGuide ™ .. Wellness eJournal™
CompWellness Network Members List .. Resources with Links .. Products .. CompWellness Home Page
Notices: Disclaimer, Copyright © 2001-2012, CompWellness Network, Fairfield NJ USA, Colorado Non-Profit, Trade Names, Cross-Linkages, Acknowledgments, Additional Resources and Members
Wellness eJournal Articles Listing
Wellness Components – Professional Healthcare:
Solutions to Exploding Healthcare Costs – September 1, 2001
by Kenton H Johnson, Executive Director/Publisher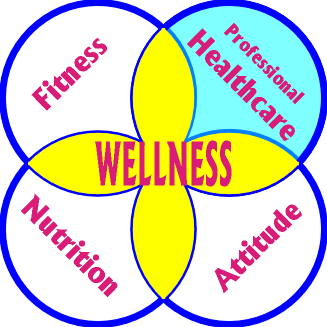 On August 27, USA Today reported "Health Insurances Prices to Soar." The next day, the Denver Post reported "Workers May Absorb More of Benefit Costs," confirming that the higher costs for employers may increase worker's annual out-of-pocket expense. USA Today reported that this may be as much as $500 per employee and $1,000 per family. (Web links to these articles available by email.)
What happens when people - workers and employers - pay substantially more for anything? They ask how to reduce costs and if they are getting the best value for their money. Using a wider-spectrum of healthcare services - Complementary Healthcare - has been shown to accomplish both.
Implementation will be a major change for health insurance companies, health-care practitioners and institutions as well as the consumer. However, as out-of-pocket expenses rise, the pressure will mount for solutions and the structures to implement them.
Many studies have already shown the effectiveness of Complementary Modalities. We've found some of the studies that show substantial cost savings.
Acupuncture and Other Modalities
(compiled by ChicagoAcupuncture.com)
Avoidance of Surgery. "29 patients with severe Osteoarthritis of the knee, each awaiting arthroplasty surgery, were randomly selected to receive a course of Acupuncture treatment or be placed on a waiting list to receive similar Acupuncture treatment starting 9 weeks later. Of the 29 patients, 7 were able to cancel their scheduled surgeries. Cost savings: $9,000 per patient." From "Acupuncture Treatment of Severe Knee Osteoarthrosis: A Long-Term Study," 1992, Acta Anesthesiol Scand 36:519-525.
Decreased Days In Hospital or Nursing Home. "Half of 78 stroke patients receiving standard rehabilitative care were randomly chosen to receive adjunctive Acupuncture treatment. Patients given Acupuncture recovered faster and to a greater extent, spending 88 days per patient in hospital and nursing homes compared to 161 days per patient for standard care alone. Cost savings: $26,000 per patient." From "Can Sensory Stimulation Improve the Functional Outcome in Stroke Patients?" 1994, Neurology 43:2189-2192.
Low-Back Pain Patients to Return to Physical Labor. "56 patients at a workers' compensation clinic [received] either physical therapy/occupational therapy/ exercise or the standard care plus Acupuncture. Of the 29 treated with Acupuncture, 18 returned to their original or equivalent jobs and 10 returned to lighter employment. Of the 27 who received only standard therapy, 4 returned to their jobs and 14 to lighter employment." (A 400% improvement.) From "Dry Needling of Muscle Motor Points for Chronic Low-Back Pain," 1980, Spine 5:279-291
Avoidance of Surgery, Fewer Hospital Visits and Greater Return to Employment. "69 patients with severe angina pectoris received 12 Acupuncture treatments in 4 weeks. Patients were also instructed to perform Shiatsu twice daily and received counseling in stress reduction, exercise and diet.
Of the 49 patients who were candidates for coronary bypass or balloon angioplasty surgery, 30 had surgery postponed by the two-year follow-up due to clinical improvement.
Decrease in number of in-hospital days for all 69 patients: 79% first- year post-treatment, 95% second-year post-treatment. Reduction in number of out-patient visits: 60% and 87% respectively. Estimated additional cost savings from increase in percent of patients able to work: 11% prior to treatment; 60% at two years post-treatment.
Estimated annual sick-pay savings: $18,000 per patient." From "Cost-Benefit of Combined Use of Acupuncture, Shiatsu and Lifestyle Adjustment for Treatment of Patients with Severe Angina Pectoris," 1996, Acupunct Electro-Ther Res 21:187-197.
Other Modalities and Practices
According to Advance Physical Therapy and Holistic Health (Forthrt.com/~chronicl/prop4.htm), "Sufficient data to demonstrate that [Complementary Healthcare modalities] do work are beginning to become available as indicated by the following evidence:
"Blue Cross and Blue Shield of Iowa retrospectively analyzed the health data of 693 staff, faculty [and their families at] the Maharishi University of Management from 1985-1995. BC/BS found that they were much healthier than most people statewide and those of similar education and status. According to the news release, the findings specifically found that 'individuals following a health regimen of diet, exercise, ... meditation program, and herbs cut their medical use and costs up to 92% compared to statewide norms.'" From American Journal of Managed Care, May 1, 1996
"Miron Stano, PhD, Oakland University, conducted a study comparing the healthcare costs for Chiropractic and medical patients. The database he used came from ... insurance claims for many of the country's largest corporations [395,641 patients] ... he concluded that patients who receive Chiropractic care, either solely or in conjunction with medical care, experienced 'significantly lower health-care costs ... on the order of $1,000 each over the two-year period' than those who received only medical care." This works out to about an 87% savings.
Additional Supporting Evidence:
What Can You Do?
This is the time to demand the same things you do from any service that you pay for, directly or indirectly: price, quality and service. (Normally you have to pick two, but with Complementary Healthcare you get all three.)
Actions you can take:
Talk to your insurance provider or your organization's coordinator.
Forward educational articles and study results to influence people.
Demand the cost studies from government research organizations (currently not their top priority).
Contact your legislators - see Vote-Smart.org for current listings.
Actively participate in the implementation process in your organization.

Please forward this article to Friends and Associates
ONE-CLICK REGISTER for your FREE, monthly 21st Century Wellness eLetter summarizing New eJournal articles and eGuide Chapters

21st Century Wellness eLetter™ .. Complementary Healing eGuide ™ .. Wellness eJournal™
CompWellness Network Members List .. Resources with Links .. Products .. CompWellness Home Page
Notices: Disclaimer, Copyright © 2001-2012, CompWellness Network, Fairfield NJ USA, Colorado Non-Profit, Trade Names, Cross-Linkages, Acknowledgments, Additional Resources and Members
You are wise and generous to visit our Members and Sponsors <<< Click here or the following Sponsors:
Make your face fresh, young, strong, healthy & more beautiful every day .. Denver's Bio-Cranial/Chiropractic Leader .. Bio SuperFood Headquarters .. Save on Amazon's New & Used Consumer Products

Visitors since 5/1/1999.

*Our 1-302-586-8665 health information service is free for the first 5 minutes, then 99 cents per minute on major credit card*

Please report all errors to the CompWellness WebMaster. Thank you.