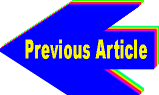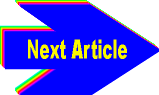 Wellness eJournal™
21st Century Wellness eLetter™ .. Complementary Healing eGuide ™ .. Wellness eJournal™
CompWellness Network Members List .. Resources with Links .. Products .. CompWellness Home Page
Notices: Disclaimer, Copyright © 2001-2012, CompWellness Network, Fairfield NJ USA, Colorado Non-Profit, Trade Names, Cross-Linkages, Acknowledgments, Additional Resources and Members
Wellness eJournal Articles Listing
Wellness Components – Professional Healthcare:
More Solutions to Exploding Healthcare Costs – November 1, 2001
by Kenton H Johnson, Executive Director/Publisher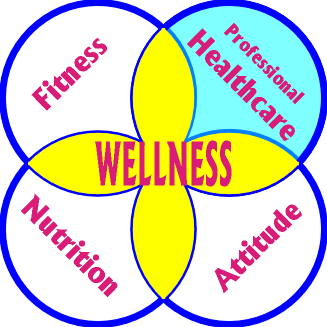 In early October, The Denver Post reported "Employers, workers exploring healthcare options." However, only conventional medicine, health insurance and savings account plans were being considered.
Later reports indicated that Medicare patients will be cut out of scores of insurance company plans because the government reimbursement schedules are not keeping pace with conventional healthcare costs.
The good news is that more research and activities support integrating Complementary Healthcare into employer healthcare offerings and personal lives:
Providence Occupational Health Services of Illinois is working with more than 300 companies to implement wellness programs - nutrition, exercise, self-care training - saving about $500,000 in one group of 300 employees by reducing absenteeism and workers' compensation claims alone. Call (618)798-WELL or visit ProvidenceOccHealth.com.
In a strong movement in conventional medicine, hospitals nationally are implementing the Wellness Challenge, developed by Art Ulene, MD, NBC-TV's former medical personality. They host screenings, fairs, seminars and teleconferences encouraging individuals to participate in a wide variety of healthy activities and programs. Call (800)255-1066 in California or visit WellnessChallenge.com.
CompWellness Network Member Touro Infirmary, New Orleans LA, has implemented Complementary programs in five large organizations that are economic success for all parties. Helen Ruiz, RN, (504)897-8855.
Take action: research, encourage, influence and participate.
Previous Solutions Article ... Next Solutions Article

Please forward this article to Friends and Associates
ONE-CLICK REGISTER for your FREE, monthly 21st Century Wellness eLetter summarizing New eJournal articles and eGuide Chapters

21st Century Wellness eLetter™ .. Complementary Healing eGuide ™ .. Wellness eJournal™
CompWellness Network Members List .. Resources with Links .. Products .. CompWellness Home Page
Notices: Disclaimer, Copyright © 2001-2012, CompWellness Network, Fairfield NJ USA, Colorado Non-Profit, Trade Names, Cross-Linkages, Acknowledgments, Additional Resources and Members
You are wise and generous to visit our Members and Sponsors <<< Click here or the following Sponsors:
Make your face fresh, young, strong, healthy & more beautiful every day .. Denver's Bio-Cranial/Chiropractic Leader .. Bio SuperFood Headquarters .. Save on Amazon's New & Used Consumer Products

Visitors since 5/1/1999.

*Our 1-302-586-8665 health information service is free for the first 5 minutes, then 99 cents per minute on major credit card*

Please report all errors to the CompWellness WebMaster. Thank you.