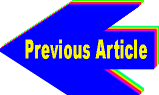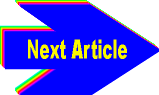 Wellness eJournal™
21st Century Wellness eLetter™ .. Complementary Healing eGuide ™ .. Wellness eJournal™
CompWellness Network Members List .. Resources with Links .. Products .. CompWellness Home Page
Notices: Disclaimer, Copyright © 2001-2012, CompWellness Network, Fairfield NJ USA, Colorado Non-Profit, Trade Names, Cross-Linkages, Acknowledgments, Additional Resources and Members
Wellness eJournal Articles Listing
Wellness Components – Professional Healthcare:
Can We Talk (to our doctors about CAM)? – January 15, 2001
by Milton Hammerly, MD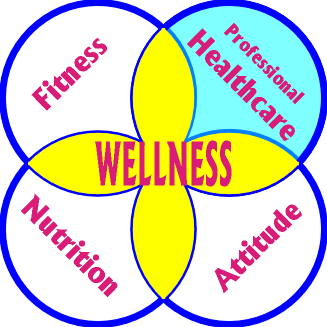 Repeatedly studies have shown that the use of complementary/alternative medicine (CAM) is on the increase in North America. Two studies done by Dr David Eisenberg documented a 25% growth in the use of CAM between 1990 and 1997. During that same time period the use of high dose vitamins more than doubled and the use of herbal products increased over 380%.
Based on these figures, extrapolations predict that there are 15 million Americans who could have potential interactions between their prescription medicines and the over the counter supplements they are taking. Unfortunately, the studies also consistently show that most patients and physicians are not talking to each other about the use of CAM. What are we to do about this? Are we somehow immune to this phenomenon?
Our Catholic Health Initiatives Health Advisor (formerly Ask A Nurse) fields a high volume of calls for health information from the general public. It reports that between July 1997 and July 1998 there was a 50% increase in requests for physicians familiar with, or open to CAM. From July 1998 through December 1999 there was an additional 30% jump in these requests. While Health Advisor does have the names of a handful of physicians who have identified themselves as open to the use of CAM, it is certainly not proportionate to the demand expressed by those calling in.
Even though the studies show most patients don't talk to their physicians about CAM they are definitely seeking physicians who they can talk to about CAM. Apparently there is a desire to communicate with physicians about CAM, but at the same time there is a fear of doing so unless the physician has expressed an interest in this area. Since most physicians have not been trained in CAM, it is possible that you may be more informed than the physician on some of these topics. Despite this, physicians can still offer helpful advice on the safe and appropriate use of CAM based on their biomedical training and knowledge of physiology.
If you are using any CAM therapies and the doctor hasn't asked about this or is unaware of this, you should volunteer the information. Doctors can't warn you about possible contra-indications or potential interactions if they aren't aware of what CAM therapies you're using.
It is possible that a physician may not feel comfortable with your use of a particular CAM therapy. Physicians generally get upset if you opt to use [what they perceive as] a poorly researched CAM therapy in place of a conventional Western medical therapy with efficacy that is both known and proven by research - particularly if this is for a potentially dangerous medical condition. This reaction is simply an expression of concern for your safety and it should be interpreted in that light.
There is a problem if the physician is clearly upset because you are trying something different, and they belittle your self-help efforts and attempts to find other solutions when conventional interventions have not provided adequate answers or relief. If you can't share this important information with your doctor for fear of being belittled or humiliated you have three choices.
The path of least resistance is to find another doctor who will welcome your sharing of information in a non-judgmental way, and will be respectful even when he or she disagrees with you.
Another option, if you respect the physician and value that relationship, is to stand up and educate him or her about CAM as well as the need for open dialogue regarding CAM rather than being forced into secrecy.
The third option - just use CAM and don't discuss it with a physician - is the least desirable choice, because you are the one who will be potentially hurt by this secrecy.
We need to move past the "don't ask, don't tell" philosophy when it comes to the use of CAM. It is in everyone's best interest - especially yours - that the right hand know what the left hand is doing. If your physician doesn't ask about your use of CAM, then you should volunteer this important information. Even if there is not always agreement, the dialogue needs to occur.
Copyright © 2000-2012, CompWellness Network, Fairfield NJ USA, Milton Hammerly, MD, Denver CO from his website's General Public articles. Reprinted with Permission.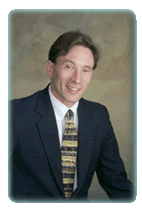 After several years of practicing in a variety of conventional medical settings, Dr Milton Hammerly, MD experienced first hand the benefits of using Complementary Therapies in his own life. In 1996 he opened an integrative medicine practice in Denver CO with a team of more than 30 practitioners specializing in everything from Acupuncture through Yoga. Since then he has been very active as a writer and speaker (both in Colorado and nationally) on the topic of rationally integrating Complementary Therapies with Western Medicine. In addition to a maintaining a part-time clinical practice, Milt is currently a contributing editor for Micromedex, an internationally recognized medical database company, and Director of Integrative Medicine for Catholic Health Initiatives, a health care organization with more than 60 hospitals in 22 states. Contact Dr Hammerly by visiting his website, HealingPartner.com.

Please forward this article to Friends and Associates
ONE-CLICK REGISTER for your FREE, monthly 21st Century Wellness eLetter summarizing New eJournal articles and eGuide Chapters

21st Century Wellness eLetter™ .. Complementary Healing eGuide ™ .. Wellness eJournal™
CompWellness Network Members List .. Resources with Links .. Products .. CompWellness Home Page
Notices: Disclaimer, Copyright © 2001-2012, CompWellness Network, Fairfield NJ USA, Colorado Non-Profit, Trade Names, Cross-Linkages, Acknowledgments, Additional Resources and Members
You are wise and generous to visit our Members and Sponsors <<< Click here or the following Sponsors:
Make your face fresh, young, strong, healthy & more beautiful every day .. Denver's Bio-Cranial/Chiropractic Leader .. Bio SuperFood Headquarters .. Save on Amazon's New & Used Consumer Products

Visitors since 5/1/1999.

*Our 1-302-586-8665 health information service is free for the first 5 minutes, then 99 cents per minute on major credit card*

Please report all errors to the CompWellness WebMaster. Thank you.