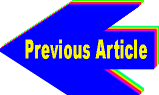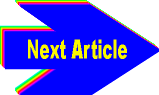 Wellness eJournal™
21st Century Wellness eLetter™ .. Complementary Healing eGuide ™ .. Wellness eJournal™
CompWellness Network Members List .. Resources with Links .. Products .. CompWellness Home Page
Notices: Disclaimer, Copyright © 2000-2012, CompWellness Network, Fairfield NJ USA, Colorado Non-Profit, Trade Names, Cross-Linkages, Acknowledgments, Additional Resources and Members
Wellness eJournal Articles Listing
Wellness Components – Professional Healthcare:
Complementary Healthcare – July 31, 2000
by Peggy Verret, MA, CHTP
This appeared as the Introduction to the Complementary Healing Guide for the New Orleans Louisiana area.
Complementary Healthcare, a thriving branch of today's pluralistic medical system, is increasingly making its presence known in the local urban and suburban health arenas. Once considered adversarial, herbalists, body workers, energy and movement therapists are now found in various mainstream facilities such as health clubs, wellness centers and spas. While some Complementary Therapies are integrated into the healthcare professional's (allied health, nursing, psychotherapy, medicine) prevailing services, other modalities are found in single or multi-disciplined private practices.
There is still considerable confusion as to what Complementary practices offer. Who might benefit from these healthcare modalities? How might a Complementary philosophical viewpoint aid in the healing process? When is an intervention contraindicated to a particular condition? What changes might we expect to see in groups of people or societies who use these services?
To answer some of these questions, the US National Center for Complementary and Alternative Medicine (NCCAM) intends to study entire systems of traditional medicine, disease progressions and the mechanisms of action of individual natural substances. As researchers work to determine efficacy of the various modalities, collaborative efforts are being made to disseminate new information to the public through healthcare providers, media and fact sheets. The role of the Health Educator is becoming increasingly important to help distinguish facts from fiction as the public continues to take more responsibility for their own well-being.
What does it mean to take responsibility for one's own health? Health represents the overall condition of the body/mind complex. It is a by-product of the sum of our thoughts, beliefs, emotions, actions, genetic blueprints and environment. As such, it is largely determined by individual choice. Health is also an indicator of the relationships one has to himself and his work, to others in his close environment and to the community at large. Emerging from the attitudes and lifestyles of individuals and groups of people in a given society, health includes many dimensions, such as: physical, intellectual, spiritual, financial, emotional, social, sexual, environmental and cultural health.
Disease that occurs within the rubric of health, is conventionally categorized, defined and recognized by specific signs and symptoms. Complementary Healthcare providers often use the term dis-ease to describe this orientation to the broader sphere of health. Disease patterns also have strong cultural ties and often show correlation to environment, nutrition and lifestyles.
With advances in modern medicine, sanitation and food production, many diseases that caused death in the early 1900s have been practically eliminated. On the other hand, incidence of heart disease, has increased up to 400%. Fifteen hundred Americans die of cancer each day. Obesity is bordering on - if not at - epidemic proportions. Americans are 30% more overweight than they were just fifteen years ago. Many people are thoroughly confused about how diet, weight loss and proper activity levels contribute to homeostasis, or optimal functioning level. Degenerative disease, chronic illness and aging still prompt many questions, unanswered by today's best medicine.
Illness, or the way the patient lives with or perceives disease, varies for each individual. So then does the healing process vary for each person. Healing is far less understood than pathophysiology of disease, and is open to many levels of interpretation. Healing differs from curing a disease or alleviating pain, in that healing comes from within. It may consist of an interaction or an insight that promotes, on one end of the continuum, change toward acceptance of the current situation to, at the other end, a measurable improvement in one or more aspects of health. Insights, such as increased awareness of self and others, and adjustments in long-held beliefs are often part of the healing process. Although healing can take place in the living and the dying it always enhances the quality of life for the individual, family or group.
Illness and disease are phenomena, that when examined in depth, provoke questions that go beyond medicine to the essence of the human condition in this world. Our health has much to say about our use of natural resources and this symbiotic relationship with our planet. Respect for all life, including the dignity of the human person, is a necessary priority of the healthcare provider who assists the patient through the healing journey. Successful practitioners, guided by a holographic humanistic vision, cultivate a healing partnership with the patient to create the space and midwife this transformational, or healing, process.
In addition to recovery or rehabilitation, the scope of a holistic practice must also include prevention. Many Complementary Therapies address topics such as prevention, relaxation and stress management, while encouraging personal growth and spiritual development. The diversity found in Complementary practices often blends Eastern, Western and ancient philosophies. The aim of the Practitioner and Health Educator is to clarify the choices and risks so that the individual can grow toward independence and self-reliance.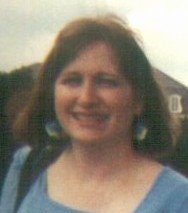 Peggy Verret, MA, CHTP has worked to restore oral health as a certified dental technologist for the past twenty-three years. She has degrees from Louisiana State University Medical Center, School of Dentistry, and the University of New Orleans. In addition to her traditional inter-disciplinary health background, she has studied various energy healing and bodywork disciplines while raising two children and overcoming fibromyalgia/chronic fatigue syndrome. Ms Verret has diverse interests in the helping professions and the healing arts, including Healing Touch,® Reiki and Avatar®. She now enjoys making art and living deliberately.

Please forward this article to Friends and Associates
ONE-CLICK REGISTER for your FREE, monthly 21st Century Wellness eLetter summarizing New eJournal articles and eGuide Chapters

21st Century Wellness eLetter™ .. Complementary Healing eGuide ™ .. Wellness eJournal™
CompWellness Network Members List .. Resources with Links .. Products .. CompWellness Home Page
Notices: Disclaimer, Copyright © 2000-2012, CompWellness Network, Fairfield NJ USA, Colorado Non-Profit, Trade Names, Cross-Linkages, Acknowledgments, Additional Resources and Members
You are wise and generous to visit our Members and Sponsors <<< Click here or the following Sponsors:
Make your face fresh, young, strong, healthy & more beautiful every day .. Denver's Bio-Cranial/Chiropractic Leader .. Bio SuperFood Headquarters .. Save on Amazon's New & Used Consumer Products

Visitors since 5/1/1999.

*Our 1-302-586-8665 health information service is free for the first 5 minutes, then 99 cents per minute on major credit card*

Please report all errors to the CompWellness WebMaster. Thank you.