Ortho-Bionomy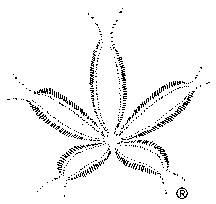 Ortho-Bionomy® (OB) is a gentle, non-invasive form of body therapy that is highly effective in working with chronic stress, injuries and problems associated with postural imbalances. It is gentle and safe to use even in cases of acute injury and severe pain. Using gentle compression, positioning, and light touch, OB stimulates the client's inner awareness by way of the proprioceptive reflexes located in the joints and muscles. This in turn awakens self-correcting and self-balancing reflexes, bringing about a sense of balance and well-being, both physically and emotionally. Self-healing occurs as the individual remembers his/her natural ability to move away from pain and toward comfort.
Ortho-Bionomy is best known for the Positional Release Techniques (PRT). Yet working with the body, rather than on the body differentiates OB from mere PRT, as OB works on energetic levels as well as the physical. With OB the practitioner does less physical work and follows the individual's energetic patterns more, sometimes with little or no physical contact. A dynamic, nonverbal dialogue ensues as the practitioner explores imbalances in the aura as well as the physical body. OB is a valuable tool when the individual is in too much pain - physical or otherwise - to be touched.
As an approach for working with the whole person - body, spirit and emotions - OB empowers individuals to make their own choices, honoring the distinctive wisdom of the body.
Source: Peggy Scott, LMT, New Orleans LA.

Search the Members List for those practicing Ortho-Bionomy.
Search this site for "Ortho-Bionomy"
To learn more about Complementary Healthcare, additional resources or to find an excellent complementary healthcare practitioner or business in your area, ONE-CLICK REGISTER for our FREE, monthly 21st Century Wellness eLetter summarizing New eJournal articles and eGuide Chapters, THEN email us, or see How to Find Complementary Healthcare Practitioners. Copyright © 1997-2012, CompWellness Network, Fairfield NJ USA.
You are wise and generous to visit our Members and Sponsors <<< Click here or the following Sponsors:
Make your face fresh, young, strong, healthy & more beautiful every day .. Bio SuperFood Headquarters .. Save on Amazon's New & Used Consumer Products

Visitors since 5/1/1999.

*Our 1-302-586-8665 health information service is free for the first 5 minutes, then 99 cents per minute on major credit card*

Please report all errors to the CompWellness WebMaster. Thank you.