A Holistic Healing Association | Info@CompWellness.biz
Member Information Center: User Name- member, Password- compwell



How to Get the MOST from Your Promotion
Group Activities/Benefits | Promotion | Booklets | Final Comments
With your Membership in CompWellness Network, you have made an investment in the future of Complementary Healthcare, your business and your personal success. Now take full advantage of it!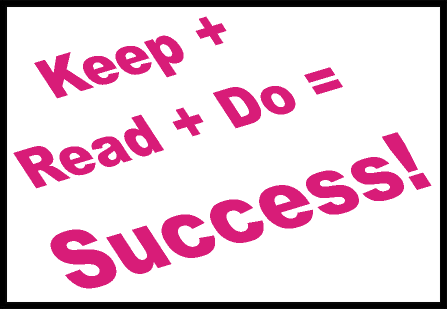 There are many group and one-on-one activities that we, together, will do to:
Educate and influence the public, media, legislature, schools and other associations
Work together on your marketing and business plans/materials
Promote your business
We promote your business in six specific ways (first five are included in your Membership):
Listing on our website - CompWellness.biz - Members List
Listing in our printed Denver-Boulder CW journal
Publish your articles, as well as forward them to the media
Facilitate speaking engagements
Monthly gatherings with other Members to accelerate cross-referrals (at which you can give a talk)
Advertisements in the CW journal and on the website
The more you take advantage of the Activities/Benefits, as well as the free services and ads, the more your will receive back to your business.
Some suggestions follow to gain the most from your investment:
List all your current promotion on your intake form: ads, article, talk, leads group, client, practitioner, poster, flyer, card, yellow pages, and quote or interview in the media. ("Who Referred You" narrows the client's mind to a person - practitioner or friend - "How Have You Heard About Us," with a multiple-choice list, is much more accurate).
Tell your clients and prospects about (add to your marketing materials):

Email address
Web address - if you don't have a web ad, page or site, use your listing:
all Members can be found at CompWellness.biz/members-2005.htm#YourFullName
(leave out all blanks in your name as appears in your listings - try it!)
Published articles - printed or Internet - provide copies
Speaking engagements - before and after - give a short summary and sell anything more extensive, such as AV tapes and booklets.

Proudly display your ads and articles. Mount them on an 11" x 17" foam core or sturdier board, or frame them in your office. On the board, glue a plastic pocket for brochures or cards, and you have a tremendous, portable credibility builder that greatly increases your referrals and encourages new clients to call.
Proudly display the round CompWellness Network membership logo - shows you are a top-notch provider. Download from here (right click then "Save Picture As" to your Pictures Directory or your Desktop).

Add to your promotional materials, business cards, webpage, website and newsletters. If you want a small variation or color separations, just email us or call the office.

The best logo for Internet displays is at www.CompWellness.biz/Images/lgcwpamm.gif (35K), and there is a lower-density version, for small Internet displays at www.CompWellness.biz/Images/lgcwn-mm.gif (17K). You can download the image (Save Picture As), or better yet, simply reference its address in your webpage as we have here - then any logo updates will automatically show up on your webpage.
Stuff CW journals with brochures or cards and give them to your clients to make it easy for your clients to refer others to you. You may order up to 6 at no charge, additional will be charged at our costs - call for quote.
Attend our monthly gatherings and breakfasts, and participate in email action alerts.
Follow-up on contacts with, or use the lists of local Members to have coffee, trade sessions and make arrangements to insure strong cross-referrals.
How many of these suggestions are you doing to accelerate a return on your promotional investments? Please email or call with questions or comments.
We can easily publish 5-1/2" x 8-1/2" full-color booklets - about 32 pages (about 16 regular pages) sell well at $4.95 and cost under $2 to produce, even in small qualities. Our local/national distributor is interested in hot topics - email or call in your ideas today.
Remember - each new client from outside your client network - with a little help and encouragement - can bring in 3-5 new clients, each with his/her own fresh network.
Source: Vickie T Eaton, Director, CompWellness Network, Denver, Colorado.

Notices: Disclaimer, Copyright, Trade Names, Cross-Linkages, Acknowledgments, Terms and Conditions of Service, Additional Resources and Members.
CompWellness Home Page .. Member Information Center Home Page
You are wise and generous to visit our Members and Sponsors <<< Click here or the following Sponsors:
Make your face fresh, young, strong, healthy & more beautiful every day .. Denver's Bio-Cranial/Chiropractic Leader .. Bio SuperFood Headquarters .. Save on Amazon's New & Used Consumer Products

Visitors since 5/1/1999.

*Our 1-302-586-8665 health information service is free for the first 5 minutes, then 99 cents per minute on major credit card*

Please report all errors to the CompWellness WebMaster. Thank you.